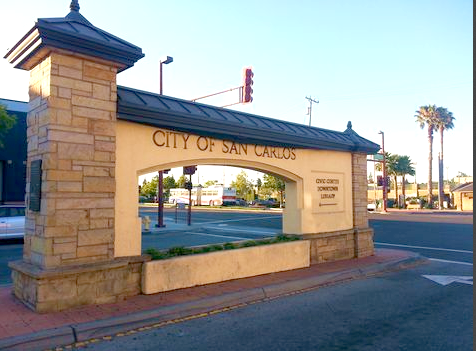 BY EMILY MIBACH
Daily Post Staff Writer
San Carlos housing developers will now have to build subsidized homes in their developments instead of writing checks to the city to get out of building them, which may result in up to 50 more low-income homes being built a year.
City Council on Monday (July 8) unanimously approved a change to its housing rules that eliminates the loophole for developers. This change goes into effect in September, according to a report from Economic Development and Housing Manager Martin Romo and Community Development Director Al Savay.
The city's regulations require developers who construct more than seven homes to set aside at least 15% of the homes for low-income renters.
But up until this point, some developers opted to pay the city a fee instead of building the homes. The fee was also at a much lower rate than what it actually costs to build low-income housing, Romo said.
The jump from six to seven
Councilwoman Laura Parmer-Lohan asked if there is a way for the city to encourage developers, when they're building a housing development, to construct projects with more than six homes. If a developer builds six, the requirement to provide low-income housing won't apply. Building seven or more homes will trigger the requirement.
Savay said that usually when developers build six apartments on a lot they could probably build seven or eight units, but don't because of the low-income housing requirement. He said that when they do the math, and realize their profit margin would be about the same if they just built six slightly larger apartments than build seven and have to comply with the low-income housing quota.
But he said this rule change will definitely affect mid-sized developments, those with 20 to 50 apartments. Getting developers to add in low-income housing to mid-sized developments is usually difficult for the city, Savay noted. Those are the developers who typically opt to write checks instead of building the low-income units.
Buying existing housing to meet requirements
Resident Brian Perkins pointed out that the new rules give developers the option of buying an already-existing apartment or condo to fulfill the low-income housing requirement. Under those circumstances, one would expect the developer to restrict the apartment or condo to low-income residents. But he said it would be difficult for the city to monitor whether developers upholds their end of the deal.
"What happens when the developer cheats and goes out and puts the unit on Airbnb?" Perkins said.
Parmer-Lohan requested that Savay and Romo keep an eye on that situation, and alert the council if any developers do use that option as a loophole.
Councilwoman Sara McDowell said she heard from residents who are concerned that ending the fee will in turn eliminate the fund the city uses to build subsidized housing. Romo responded that the city will keep getting money for the fund because it also receives fees from commercial and office developers.
The council told Savay to come back with another change to the housing rules — that a housing developer would have to set aside 20% of units for low-income housing instead of 15%. That means the rule would apply to developments of five or more homes. Currently, the rule applies to developments with seven or more homes.