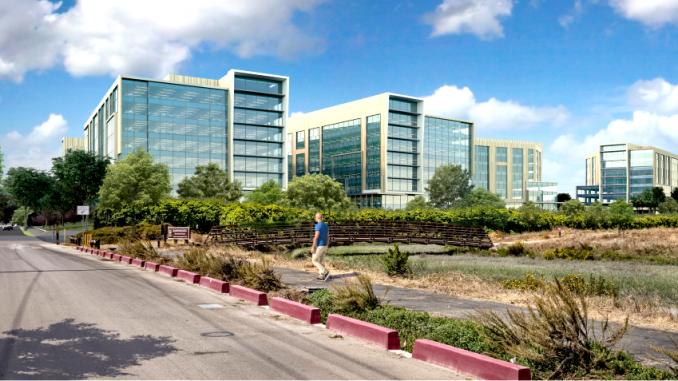 By the Daily Post staff
Residents are invited to sound off on a proposed 1.4-million-square-foot office project on Bay Road near Cooley Landing in East Palo Alto tonight (May 30).
The meeting, which will be held at the East Palo Alto Senior Center at 560 Bell St., will feature a presentation about the project, after which people can weigh in and ask questions about the development.
Developer Bill Uhrig, who is a partner at New York-based private equity firm Three Cities Research Inc., has proposed five eight-story office buildings at 2020 Bay Road, with 3,500 square feet of retail space on the ground floor of one of the buildings.
There would also be one parking garage with 4,328 parking spaces. The meeting will start at 7 p.m., and Spanish interpretation will be available to those who attend. Refreshments will also be provided.
See related story, "Eight-story buildings planned near Cooley Landing — 1.4 million square foot office project," from March 25.