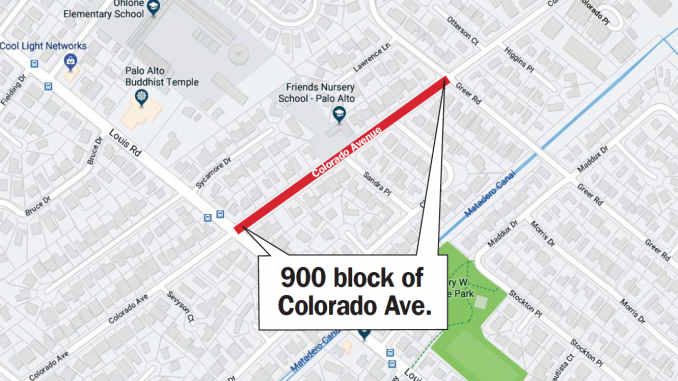 By the Daily Post staff
Police in San Jose have arrested the two juveniles suspected of breaking into a Palo Alto home, robbing a woman inside the house and driving away in her car.
One of the suspects is a 15-year-old who is on probation in San Jose for auto theft, burglary, attempted carjacking, attempted robbery, assault and battery, and possession of burglary tools, according to Palo Alto police.
The second suspect is a 17-year-old on probation in San Jose for burglary, attempted carjacking, attempted robbery, robbery, vehicle theft and tampering with a vehicle.
Police recovered a stolen silver Toyota Camry that's believed to be the vehicle the two juveniles took to Palo Alto to commit the home invasion on Tuesday. That vehicle was stolen in San Jose and was associated with a residential burglary there and assault with a deadly weapon on a San Jose police officer.
The 17-year-old was arrested on charges from the Palo Alto home invasion and the San Jose burglary. Those San Jose charges include residential burglary, resisting arrest and battery of a police officer.
The car that was taken from the home of the Palo Alto woman has not been found. Her car is a 2004 four-door white Honda Civic with a California license plate of 5JUD666. However, one of the suspects who was arrested had the Palo Alto woman's car keys, police said.
The Palo Alto incident began at about 12:40 p.m. on Tuesday when two youths kicked in a side door of an Eichler in the 900 block of Colorado Avenue. They startled the 71-year-old woman inside the house. The robbers demanded personal items including the jewelry she was wearing and money, according to police.
She said they didn't threaten her or show any weapons.
Then they went into the garage and drove off in her Honda Civic.
Apparently one of the youths drove away with the woman's Honda Civic and the other left in the Toyota Camry they arrived in.
A witness called police and reported seeing a juvenile matching the description of one of the suspects waiting in a car while another male juvenile went door to door in the neighborhood just minutes before the home invasion robbery occurred. Another witness saw the silver 2002 Toyota Camry speeding away from the scene, and took down the license plate number.
Police are asking anyone with information call them at (650) 329-2413. Anonymous tips can be e-mailed to paloalto@tipnow.org or sent via text message or voicemail to (650) 383-8984.