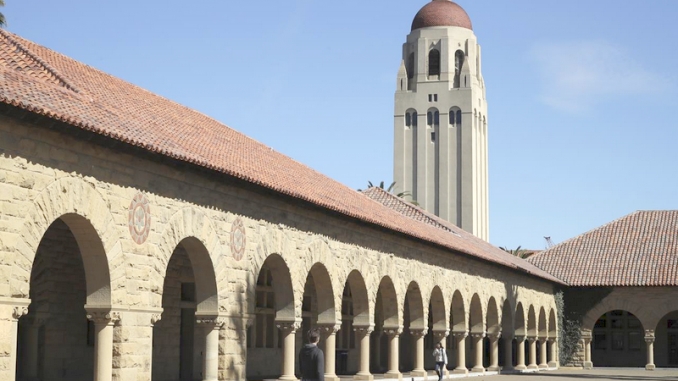 Editor's note: Stanford has issued a statement saying students who falsified their college applications could be "dis-enrolled" from the university or have their admission canceled. Here's our follow-up story.
BY ALLISON LEVITSKY
Daily Post Staff Writer
Stanford officials have made few promises about what measures the university will take against students or employees who are found to have been involved in Rick Singer's $25 million college admissions scam — unlike USC and UCLA, where officials have pledged to crack down.
Officials at USC said yesterday that they would deny admission to current applicants who are found to be connected to the scheme.
At UCLA, officials said on Wednesday (March 13) that they would take a "number of disciplinary actions" against any prospective, admitted or enrolled student who was involved, up to canceling their admission.
Brian Risso, an assistant athletic director at Stanford, declined to say yesterday (March 14) what the university would do to students or employees who were found to be involved.
"We're not commenting on specifics, kind of moving forward with it," Risso told the Post.
Both USC and Stanford have said they would be giving away the money used as bribes to athletic programs.
USC officials said they would be using it for scholarships benefiting underserved student applicants, and Stanford officials said they would give the funds to an outside entity yet to be determined.
USC Interim President Wanda M. Austin said the university had opened an investigation and had started identifying donations that may have been bribes.
Stanford officials have not released any new information about their own process since Tuesday (March 12), when President Marc Tessier-Lavigne and Provost Persis Drell said they would be undertaking an "internal process to confirm" that no one associated with Stanford Athletics was involved in the scheme.
In its statements, Stanford has not used the word "investigation" to determine the extent to which the cheating scandal has affected admissions at the school.