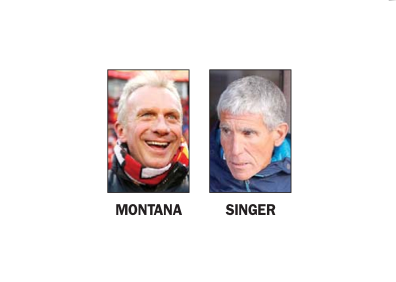 By the Daily Post staff
Retired 49er Joe Montana said yesterday (March 14) that he had hired admitted college admissions fraudster Rick Singer, explaining that Singer provided "minimal consulting services" to his kids.
"Mr. Singer's company provided nothing more than minimal consulting services to our family, like so many other families, with the college application process," Montana posted on Twitter at 5:32 p.m. "Fortunately our kids were able to pick from a number of schools to attend due to their hard work and merit."
In his tweet, Montana didn't say whether he had paid bribes to college officials in return for getting his children into college, like other clients of Singer have done, according to prosecutors.
Montana is one of the few public figures connected to Singer who has spoken publicly about the scandal. Other local names who Singer said where his clients — people like venture capitalist John Doerr and the family of Steve Jobs — have not returned calls seeking comment.