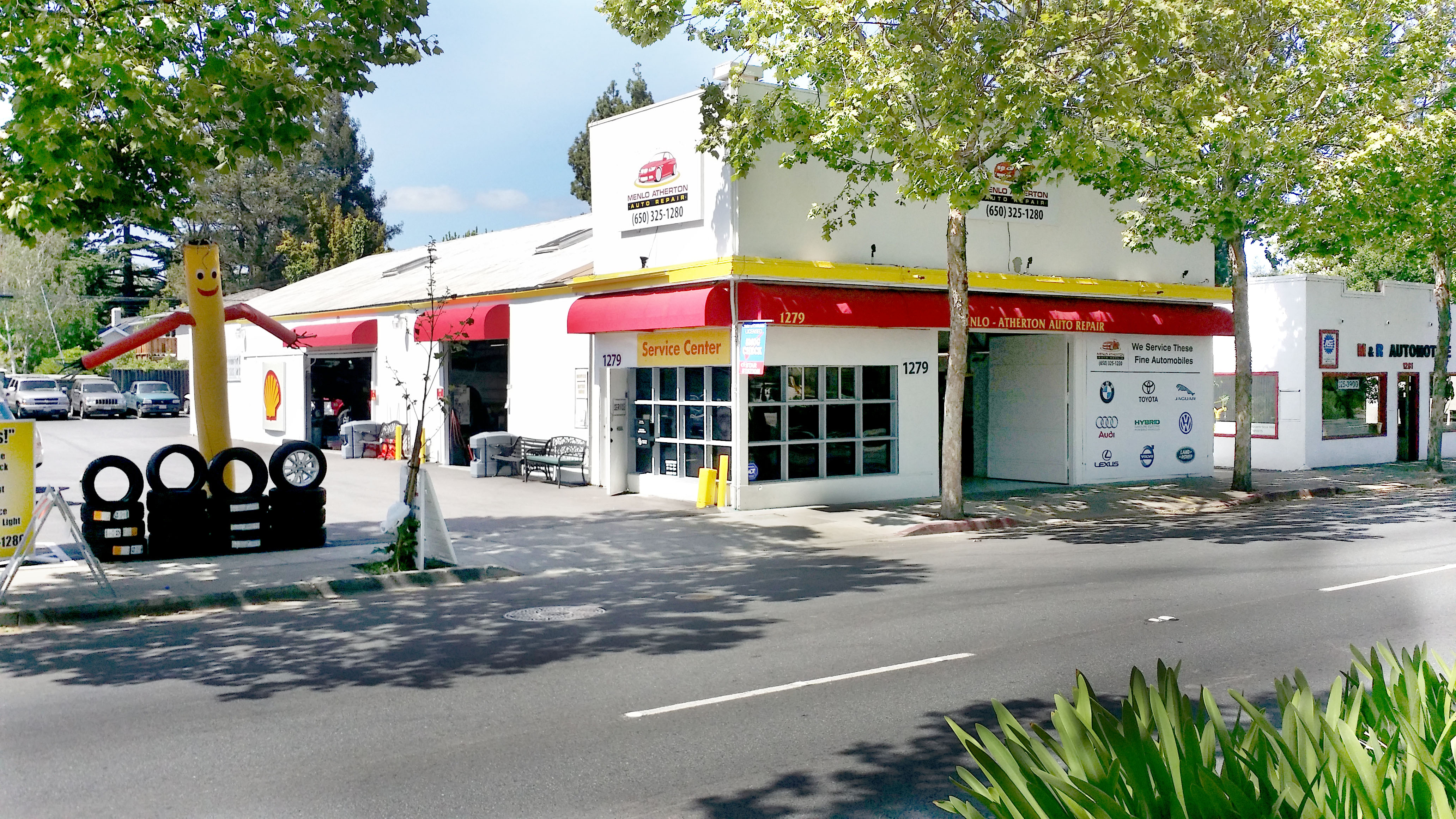 When you bring your vehicle to Menlo Atherton Auto Repair, you get high-quality care for your car while enjoying the convenience of a trusted local shop that's been serving the community for more than 50 years.
Owner Dan Bajada, who now leads the business his father started in 1968, says he finds himself working on the cars of the grandchildren of the shop's first customers. And his 24-year-old son is following in his footsteps, writing up service riders for customers.
The only AAA-approved auto shop in Menlo Park, Menlo Atherton Auto Repair works on all vehicles but specializes in maintaining and repairing luxury vehicles like Mercedes, Lexus, BMW, Audi and Jaguar.
Menlo Atherton Auto Repair uses all manufacturer-recommended parts for the vehicles they work on and they also sell the premium tire brands that go with those vehicles. Did you know that you should get your tires rotated every 10,000 miles and a wheel alignment every 12,000 miles to extend the life of your tires?
Getting those services plus oil changes, new brake pads, and other maintenance routines done at the shop means you spend less than you would going to the dealer but still maintain the warranty on the vehicle, said Bajada. Bajada guarantees all his shop's repairs with a two-year, 24,000-mile warranty. That's double the usual warranty of one year and 12,000 miles that you find at most shops.
As far as repairs go, they handle everything from engine and transmission troubles to steering and electrical issues. They also do body work and smog inspections. The shop performs both smog tests and repairs and is a STAR-certified smog station, which means the state considers it a high-performing facility that is permitted to test older vehicles. All nine of the shop's technicians are certified by the National Institute for Automotive Service Excellence. ASE is a nationally recognized independent nonprofit that tests auto mechanics to industry standards.
To make an appointment, call (650) 422-2478 or go to www.menloathertonautorepair.com. And while your car is being cared for, you can relax in comfort at the shop with free coffee and WiFi, or take advantage of their offer of free shuttle service in a three-mile radius.
If, however, you just need your fluids checked or you're a little worried about your tire pressure, you can drive up any time and take advantage of the shop's free "driveway service." They'll check your tires, fluids and wiper blades and even wash your windows while you have a cup of coffee.