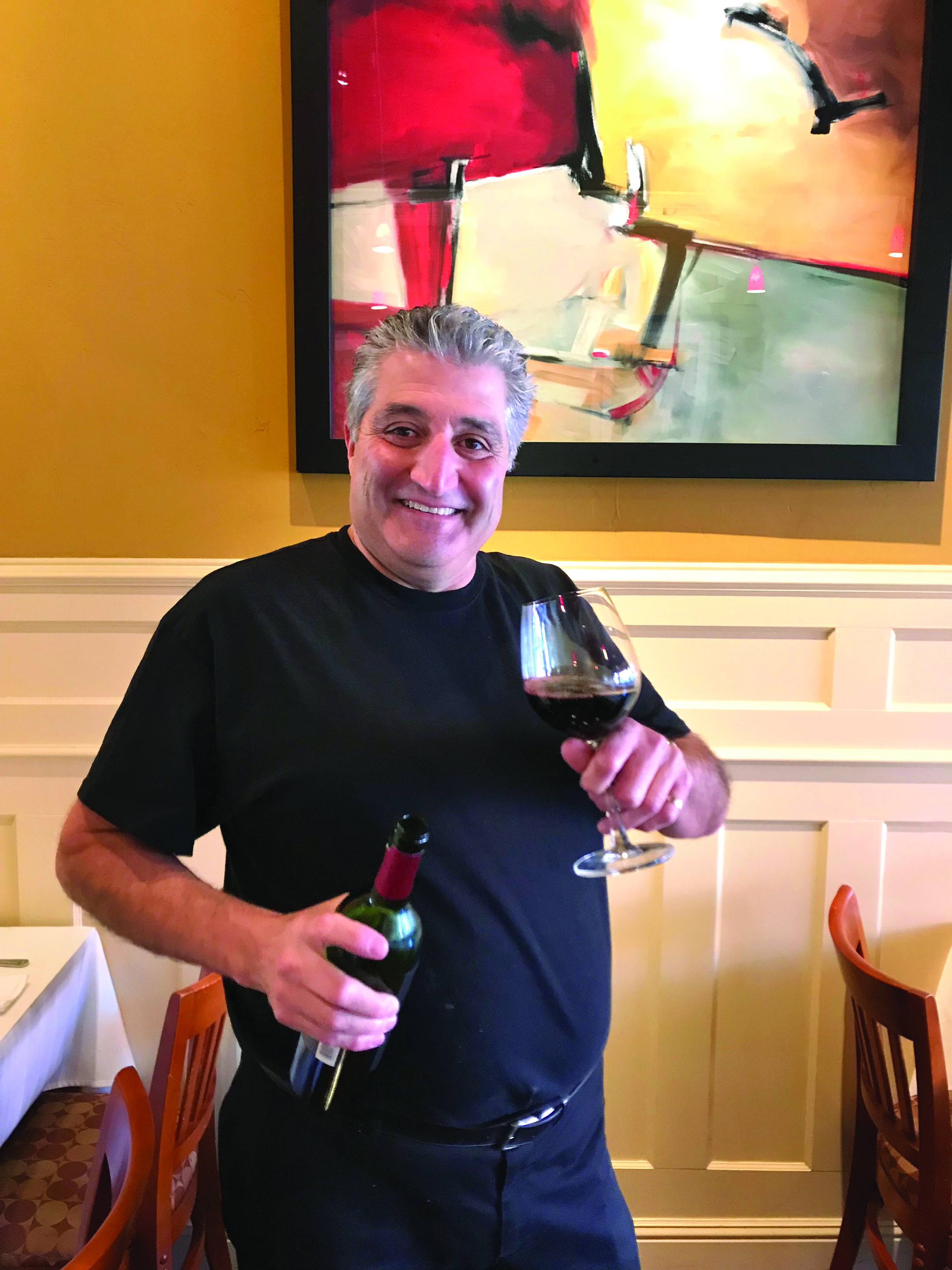 For delicious, authentic Italian food, go to 888 Ristorante Italiano in downtown San Carlos. The restaurant, which is now celebrating its 10th year, offers up a menu of classic Italian cuisine in an intimate bistro setting.
Owner and host Vince Maddalena knows the restaurant business from the inside out, having practically grown up in his father's Palo Alto establishment Maddalena's. Freddie Maddalena's restaurant was known for its Old World elegance, delicious Continental cuisine and live music, while Freddie was known for being the consummate host. Vince worked at Maddalena's for almost 30 years learning from both his father and his mother, Lily, in the kitchen.
When it was time to strike out on his own, there was no question he would open a restaurant. "It's all I know," said Vince.
At the same time, he knew he wanted something a little more modern, gracious but not formal. His 32-seat restaurant is light and bright, with an intimate charm. It's a scale that lends itself to personal service and an ever-fresh kitchen.
"With it being so small, I shop every day," Vince said. "There's no storage here."
Chef Raul Valdivia, who has been cooking for the restaurant since it opened 10 years ago, makes everything fresh and uses local fish and organic produce whenever possible. Gluten-free pasta is available, and there are many options for vegetarians.
Regulars say you should ask about the grilled octopus appetizer, which isn't officially on the menu but is delicious. One of the most popular dishes at the restaurant is the gnocchi. The menu offers three sauces to pick from, but if you really want to go all out, you can ask for it with the tomato sauce poured over the Gorgonzola, to get the blue cheese's flavor and richness with the tomato's tang.
In addition to its regular menu, 888 Ristorante Italiano is also offering seasonal winter specials like the Sicilian-style crab, osso buco and a Gorgonzola cheese-infused polenta topped with wild mushrooms and basil. The wine list offers a selection of both California and Italian vintages sure to please any palate.
And don't forget dessert – the housemade cheesecake, made with Vince's mom's recipe, is a must-try.
888 Ristorante Italiano is open for dinner every day except Sundays, and lunch is served Tuesday through Friday.
To enjoy a delicious Italian dinner, call (650) 591-0920 to make a reservation. Buon appetito!