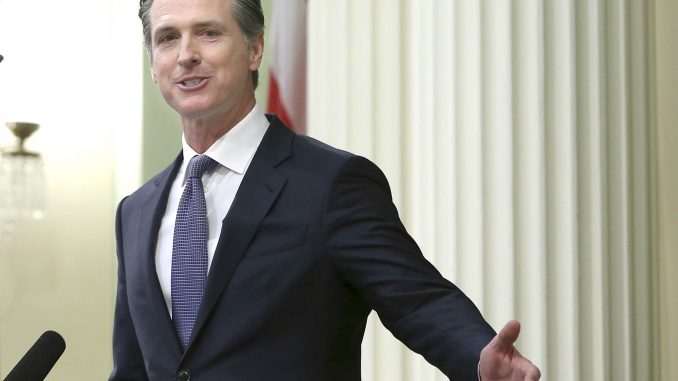 BY ALLISON LEVITSKY
Daily Post Staff Writer
Gov. Gavin Newsom yesterday (Feb. 12) pulled the plug on plans to send a $77 billion high-speed rail down the Peninsula — but the city of Palo Alto will continue planning to separate the Caltrain tracks from Palo Alto Avenue, Churchill Avenue, Meadow Drive and Charleston Road.
Vice Mayor Adrian Fine, who chairs the City Council's Rail Committee, said yesterday that Newsom's announcement that high-speed rail would only run from Merced to Bakersfield wouldn't change Palo Alto's plan to accommodate more frequent Caltrain service after the tracks are electrified.
The electrification, which is set to be completed in 2022, will send about 10 trains per hour in each direction at peak hours, double the current number.
Gates at rail crossings would be down 25% of the time during rush hour, and traffic congestion would double by 2030, according to city officials.
"It looks like they want to focus on the Central Valley section, but we still have Caltrain electrifying and we need to identify our alternatives," Fine said.
Assemblyman Marc Berman, D-Palo Alto, said that now that the murky costs and timelines around high-speed rail are no longer "looming over" the Peninsula, local leaders can focus on adapting the rail crossings for Caltrain electrification.
In a statement yesterday, Caltrain CEO Jim Hartnett said that Newsom's speech had "reiterated the state's obligation to maintain its commitment to help fund" Caltrain electrification.
The rail authority is required to provide $713 million toward Caltrain's $2 billion electrification project.
Last year, the state awarded another $165 million to buy more electric trains for Caltrain.
"The grade separations are not here because of high-speed rail," Naik told the Post.
Former Palo Alto Mayor Pat Burt, a longtime critic of high-speed rail, said the city would need to move forward with the project, referred to as grade separations, regardless of high-speed rail.
"There are 42 remaining unseparated crossings on Caltrain between San Jose and San Francisco, so that's a huge project," Burt said. "As they increase the trains, it's going to be pretty necessary to have probably all of them be separated or closed off."