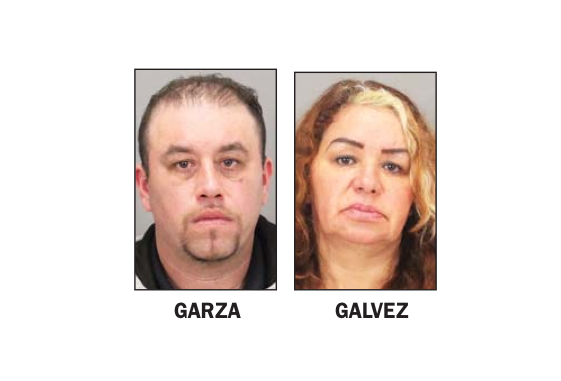 BY EMILY MIBACH
Daily Post Staff Writer
A brother and sister from Mountain View have been arrested for smuggling Guatemalan citizens to the city in order to exploit them in a labor adn sex trafficking scheme, police said yesterday (Dec. 29).
Carlos Garza, 33, sexually abused at least one teenage girl that he brought to Mountain View, and other men would pay him to have sex with the victim, according to police spokeswoman Katie Nelson.
Garza's sister, Evelia De Maria Galvez, is suspected of threatening the girl in an attempt to dissuade her from going to authorities about the abuse.
Galvez is also accused of helping smuggle people into the United States from Guatemala. The brother and sister were arrested on Dec. 20.
Mountain View police started investigating the case in the first week of October. Officers responded to an apartment on the 1900 block of Latham Street to follow up on a report that a man had tried to sexually assault a teenage girl there.
Police had been at the home multiple times that week, once for a call about a man with a gun threatening to shoot a woman and a young boy, and a second time for a check on a possible victim of child abuse, according to Nelson.
While at the apartment on Oct. 4, police learned that several families — 12 people in all — lived in the two-bedroom apartment being rented by Garza, Nelson said.
Residents of the apartment told police that Garza helped numerous Guatemalans get to Mountain View, but once they made it to the area, he would intimidate, threaten and scare them so they would obey his every order, according to police.
Police believe that there are more people who have been abused or threatened by Garza and have asked that they contact Detective Marco Garcia at marco.garcia@mountainview.gov.
"Detectives are asking that anyone who may be a victim of either Garza or Galvez to come forward so that we can contact them and assist them. We want to ensure not only that every victim is safe, but that they are receiving victim services, outreach services and any additional assistance they may need," Nelson said.