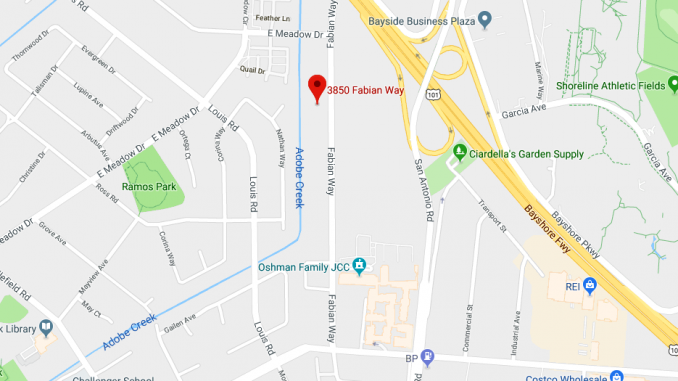 By the Daily Post staff
Google has paid $70 million to buy 4.6 acres in south Palo Alto that's home to Space Systems Loral, a Google spokeswoman confirmed yesterday (Dec. 11).
The spokeswoman didn't want to elaborate on Google's plans for the property at 3850 Fabian Way, not far from the Oshman Family JCC.
Over the past few years, Google has been steadily buying up properties in Palo Alto near its latest acquisition. In 2016 Google bought the former headquarters of Essex Property Trust at 935 East Meadow Circle for $18 million.
In 2013, Google bought a group of buildings on the 1000 block of East Meadow Circle for $60 million. This purchase comes shortly after Google paid $1 billion for a 12-building office park in Mountain View.
Google has also been steadily buying up properties near Diridon Station in San Jose in order to build a campus that will include housing.
Last night, Mountain View's City Council held a study session to look at Google's plans to build a six-story office building and four-story office building in the North Bayshore neighborhood.
Called the Google Landings project, the development on Landings Drive would include 803,004 square feet of office space, with one level of podium parking (dedicating the street-level floor of the building to garage space) and a 536,500-square-foot parking garage nearby on Huff Avenue.