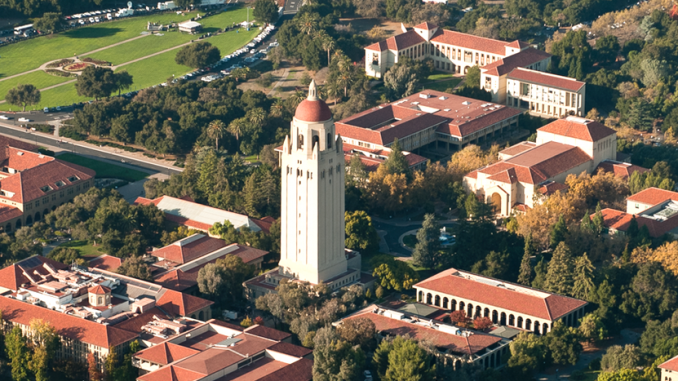 By the Daily Post staff
Santa Clara County today released part of the final Environmental Impact Report on Stanford's proposal to expand by 3.5 million square feet, bringing 9,610 new people to campus.
A second part of the final EIR will be released next week, on Dec. 21.
The portion released today provides responses to the questions the public has raised at hearings this year. Next week's volume will show what changes were made in the plan as a result of the concerns raised.
Together, the two sections will identify the measures that will be used to ensure the university mitigates the impacts of the 2,275,000 square feet of new academic facilities, 550 housing units and 2,600 beds it has requested, all told about 3.5 million square feet of new development.
Stanford is seeking a permit from the county for the expansion, which will occur in phases through 2035.
Public hearings will take place between January and April on the report.
At the same time, Stanford and the county intend to negotiate a development agreement that would spell out what the university has to do to avoid worsening the housing shortage and minimize traffic impacts, among other subjects. County Supervisors Joe Simitian, who represents Palo Alto, and Cindy Chavez from San Jose are participating in those negotiations.
Simitian said that negotiations on such an agreement cannot begin until the final EIR is released.
"It's impossible to know what you would like to request," Simitian said, "if you don't know what you can require. … With publication of the FEIR, we have a much better sense of the project's impact and the universe of potential mitigations."
Development agreements are voluntary contracts that can result in the applicant providing community benefits outside of the regulatory process, according to Simitian. Usually those benefits come in exchange for the public agency agreeing to "freeze" the development standards applicable to the project for the term of the agreement. In Stanford's case the lifetime of the General Use Permit is expected to be something like seventeen years, the year 2035, or when they run out of authorized square footage.
Here's the link to the first volume of the FEIR: https://www.sccgov.org/sites/dpd/Programs/Stanford/Pages/GUP2018_CEQA.aspx
For those who prefer to review hard copies of the documents, they can be accessed at these libraries in Palo Alto, Menlo Park and East Palo Alto:
• Mitchell Park Library, 3700 Middlefield Road, Palo Alto
• Rinconada Library, 1213 Newell Road, Palo Alto
• College Terrace Library, 2300 Wellesley St., Palo Alto
• Menlo Park Library, 800 Alma St., Menlo Park
• East Palo Alto Library, 2415 University Ave., East Palo Alto
or by visiting the County Department of Planning and Development on the 7th floor of the County Government Center located at 70 West Hedding St. in San Jose.