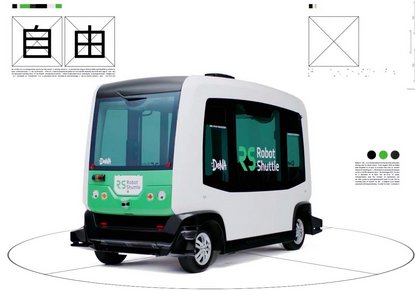 BY EMILY MIBACH
Daily Post Staff Writer
With the economy booming, cities such as Redwood City, located smack dab in the middle of Silicon Valley, are experiencing steadily increasing crosstown commutes.
All seven candidates for Redwood City Council have ideas on how to improve traffic, spanning from listening to what other cities have done to autonomous shuttles.
Planning Commissioner Giselle Hale said she'd like to see self-driving shuttles in the city to help cover the last mile of commutes for residents who take public transit.
Talking with Waze
Hale also said she'd like to have discussions with the makers of apps such as Waze, which steer users on shortcuts through residential neighborhoods, about the problems they are creating.
Neighborhood roads, Hale said, cannot handle the influx of drivers that these apps are bringing.
Shuttle system
Small-business owner and lifelong Redwood City resident Christina Umhofer said she'd like to see shuttles run from retail areas in the city to Sequoia Station, the city's transit hub.
Umhofer said the shuttle system would work if the schedule is synced up with Caltrain so people don't have to wait long.
Former Planning Commissioner Rick Hunter also said he'd like to see shuttles running to and from Caltrain and along Broadway. However, Hunter said his two biggest transportation-related priorities would be ensuring the interchange at Woodside Road and Highway 101 is redone and getting to work on separating the road from the train tracks at Whipple Avenue.
Complete Streets Commissioner Jason Galisatus said his main transportation-related priorities would be grade separations and the interchange.
Planning Commissioner Ernie Schmidt said he is not sure if there is a short-term solution to Redwood City's traffic issues. But he said he would like to look at how similar communities are dealing with traffic and how it can be best applied to Redwood City.
Vice Mayor Diane Howard said the city is working on addressing congestion and parking issues by looking at all the neighborhoods and determining which traffic reducers would work best in each one. Flexible work scheduling
Renters advocate Diana Reddy said she'd like to see more employers use flexible scheduling to cut traffic at peak times and subsidize their employees who take public transportation to work.
There are three seats up for grabs in Redwood City, and at least two new faces will join the council, because Councilmen John Seybert and Jeff Gee have decided not to seek another term.