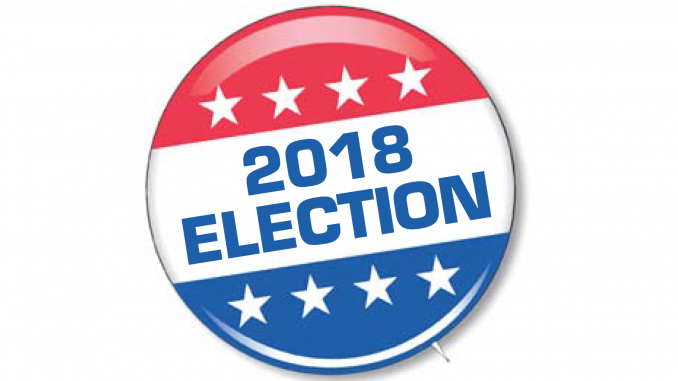 BY EMILY MIBACH
Daily Post Staff Writer
Because of an error, San Mateo County elections officials are a week late in sending voters the mail-in ballots they will use for the fall election. Voters should be getting their ballots in the next few days.
They were supposed to begin arriving last Tuesday (Oct. 9).
The problem was that some of the ballots didn't include a race for the county Board of Education that pits candidates Susan Alvaro and Brandon Kwan against each other.
The board of education is a county-wide office, but the candidates must live in a specific district. Voters in the coastside district, where both Alvaro and Kwan reside got the ballots with the race — but the race was omitted on all of the other ballots sent out, according to Assistant Chief Elections Officer Jim Irizarry.
The county Board of Education is the only race where candidates are elected this way.
Alvaro said her ballot included her and Kwan, but when she spoke to people who live outside of her district, she found out that the race was not on the ballot. She said that county Assessor-County Clerk-Recorder and Chief Elections Officer Mark Church was alerted about the problem on Oct. 8, and at that point, the mailing of the ballots to the rest of the county was halted.
Solution found
Irizarry's office spent most of last week figuring out what ballots needed to include the Board of Education race and how to fix that. Ultimately, it was decided that an additional ballot page containing the Board of Education race will be printed out and a letter will be included with everyone's ballot explaining the situation.
Irizarry said this solution will be the least confusing to residents.
"It's much better than sending out a card thats going to (all county) voters and people then wonder even more what's going on." Irizarry said.
The county is sending out 123 different ballots this year. The number of different ballots ballooned this year due to the growing number of jurisdictions that now hold district elections. Another reason is that the state is requiring cities and other jurisdictions to switch their elections to even numbered years, said Irizarry.
Reaction
But Alvardo, one of the Board of Education candidates, said an email alert ought to have been sent out to tell everyone that their ballots would be delayed.
"The information is not getting out there and it makes people dubious. There have been a lot of election errors throughout the country and people need to be assured that everything is fine, and when they're not hearing anything, they're not assured," Alvaro said.
Redwood City Vice Mayor Diane Howard, who is seeking re-election to City Council this year, said she hopes that the election's office is very thorough in going over all of the ballots moving forward.
"We count on them, and if they lose people's confidence, it could be devastating in getting people to vote," Howard said.
Alvaro said she hopes that this mishap won't impact voter turnout, adding that San Mateo County voters are "smarter than your average bear" and will ultimately be OK, despite getting their ballots late.
"Errors will happen, that's a fact," Irizarry said. "And it happens in every election and in every jurisdiction. But we have to make sure the errors will not impact or compromise the election.
While the ballots are considered late in San Mateo County, Irizarry pointed out that the ballots will still be early compared to other counities. According to state elections code, ballots have to be mailed between Oct. 8 and Oct. 30 this year. The mailing of ballots restarted yesterday, and residents ought to begin to getting their ballots today (Oct 17).
"They're getting out early by many standards. But maybe not in San Mateo County because we are held to a higher standard, and we should be," Irizarry said.