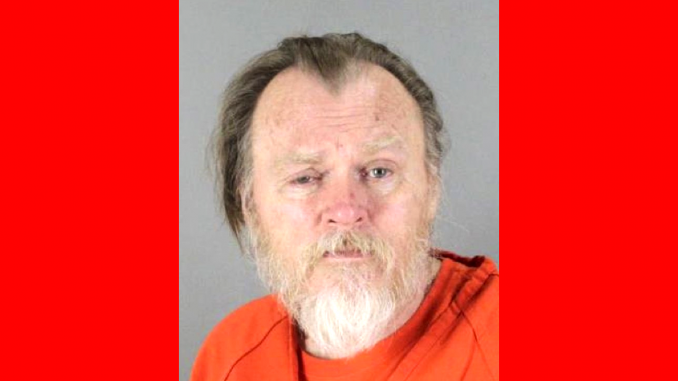 A career criminal who authorities believe is the Gypsy Hill Killer faces trial today (Sept. 7) in Redwood City for the murders of two young women four decades ago.
Law enforcement officials believe Rodney Halbower, 69, is the man who raped and killed six young women during a five-month period in 1976.
The serial killer was given his nickname when one of the bodies was found in the Gypsy Hills section of Pacifica.
Opening statements start Friday in San Mateo County Superior Court in Redwood City.
The killings of six young women in Northern California and Reno, Nev., remained a mystery until 2014.
DNA from cigarette butts
That's when DNA taken from cigarette butts saved from the scene of one of the killings in Reno led investigators to Halbower's prison cell in Oregon.
The San Mateo County district attorney's office charged Halbower with two of the six murders that occurred there, citing the cases' DNA evidence.
San Mateo County District Attorney Steve Wagstaffe called Halbower "a sociopathic serial killer" and said he is seeking to have Halbower sentenced to life in prison if convicted.
Halbower's DNA was taken when he entered the Oregon prison in 1989, where he was serving 90 years for rape and attempted murder. Halbower's DNA was stored in a national database and matched the sample Reno cold case detectives scraped from the cigarette butt when they took another look at the Reno murder case in 2014.
A woman who confessed to murder spent 30 years in prison for the crime, but evidence mounted that she was mentally unfit and probably innocent.
Defendant escaped from prison
It's likely Halbower would never have been linked to the five California murders and the killing of a University of Nevada nursing student in Reno had he not escaped from a Nevada prison in December 1986. He stole a car and made his way to Oregon, where — within days of his escape — he was arrested for rape and attempted murder.
An Oregon jury convicted Halbower and sentenced him to 15 years in prison in that state. First, he was returned to Nevada to finish that state's prison term.
When Nevada paroled him in 2013, he was sent back to Oregon, where prison officials took a DNA sample and submitted it to the national database investigators use to revive stalled investigations, which linked him to the Gypsy Hill murders.
53 years in prison or on the lam
Halbower was first transferred to the San Mateo County Jail in 2014 and his trial has been delayed several times. He has fired several of his public defenders and demanded to represent himself. The case was also delayed until a jury last year determined he was competent to stand trial. Judges have refused to let him serve as his own attorney. He currently has a public defender, John Halley.
Court records show Halbower has spent the last 53 years in prison or on the lam after escaping.
A 1987 psychiatric report for an Oregon court concluded that Halbower was an intelligent man who suffered from "a severe personality disorder, with a propensity toward criminal behavior."
Halbower earned a high school diploma in prison, but he has had no other education, court records show. He does not appear to possess job skills, although he took drafting classes and dabbled with art behind bars in Michigan, Nevada and Oregon.
Signs of grandiosity
Still, that psychiatric report said Halbower "feels that he is pretty accomplished, that he should be able to teach, that he has a great many qualifications" and yearned to be a famous artist or a rock-and-roll star.
The report concluded that Halbower's "life is replete with poor impulse control, narcissism and a certain grandiosity."
— By the Associated Press