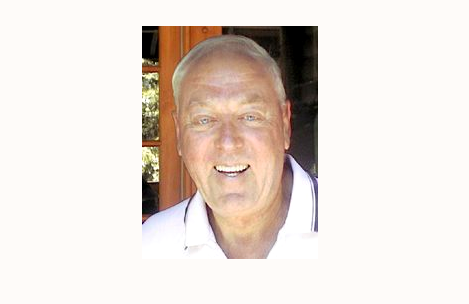 By the Daily Post staff
Bill Wattenburg, a former nuclear weapons designer at Lawrence Livermore National Laboratory who hosted a popular late-night show on KGO radio for 39 years, has died of cancer at age 82.
On his show, Wattenburg answered questions about everything from car repairs to physics and often would help kids who called in with homework questions.
While kind to children, "Dr. Bill" had a gruff, suffer-no-fools attitude with adults. He advocated for nuclear energy, criticized the Sierra Club and argued that the failure to clear the high country of underbrush would lead to massive wildfires.
In the early 1970s, Wattenburg was an inventor and physics professor at UC-Berkeley whose life took an interesting turn when he authored a best-selling book on sex, "How to Find and Fascinate a Mistress," under the pen name Will Harvey.
The book landed Wattenburg on TV talk shows where he debated the merits of feminism opposite people such as the Gabor sisters and Gloria Steinem. KGO hired him to host a three-hour show on Saturday and Sunday nights. He broadcast from his home in the Sierras.
Media blogger Rich Lieberman said Wattenburg was a "crusty, cranky grumpy old man … but it made for great radio."
"For all his irritations and grunting, he was endearing too; go figure. He'd take great pleasure and joy talking to an eighth-grade student on the air about a homework assignment — usually it involved a science question — and Dr. Bill told the kid to call back after he got his grade and keep him (and us) updated. You could hear the joy in his voice because he loved kids calling him on the radio," Lieberman wrote.
Wattenburg's show was No. 1 in the ratings in 11 states. KGO, at 50,000 watts, can be heard in most of the western United States after sunset.
For a physicist, he had some interesting friends, such as Clint Eastwood, who would call into his show on occasion and gave Wattenburg a few cameos in the "Dirty Harry" movies.
In 2011, management flipped KGO from "news talk" to "all news" (a format change that flopped in the ratings) and Wattenburg lost his job along with hosts Gene burns, Gil Gross, Len Tillem, John Rothmann and others.
Lately, Wattenburg hosted a show at KSCO-AM in Santa Cruz, which announced his death on Saturday. KSCO aired a two-hour retrospective of Wattenburg's radio career.
Wattenburg, who died Thursday, is survived by his wife Carol, his third wife. They had two daughters. He also has three children from a previous marriage.