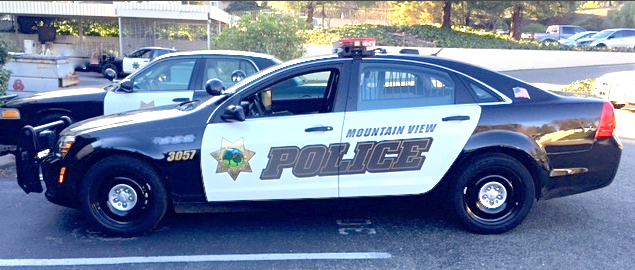 BY ALLISON LEVITSKY
Daily Post Staff Writer
Police in Mountain View arrested a masked transient early yesterday morning after she allegedly tried to kidnap a toddler at Fairmont Park off El Camino Real.
Schauntel Gomez, 31, is said to have approached the toddler, his mother and grandmother around 4 p.m. Wednesday, said she was there to take the child and reached for the baby.
When the toddler's grandmother intervened, Gomez allegedly hit her in the head, injuring her, before threatening the toddler's mother and driving away in a Toyota Camry without the little boy.
Police said the toddler wasn't taken and neither he nor his mother were hurt.
Officers didn't find Gomez in the neighborhood until around 2 a.m. yesterday, when patrol officers spotted her car in the Shell gas station parking lot at 110 N. Rengstorff Ave.
Police found drug paraphernalia, a white mask and stolen mail and packages in her car.
She was booked into Santa Clara County Jail on suspicion of attempted kidnapping, criminal threats, battery and possession of drug paraphernalia.
"We were moments away from a potential tragedy involving an innocent child and an at-large suspect capable of such a heinous act was very concerning," police Chief Max Bosel said in a statement. "I'm incredibly thankful that the child was not hurt, that the mother quickly notified us and I am very proud of the teamwork and tenacity of Mountain View's patrol officers and detectives that led to this case being resolved within hours of its report."
Gomez is being held at the Elmwood Correctional Facility in Milpitas on $81,000 bail. She is scheduled to appear in court on Monday afternoon.