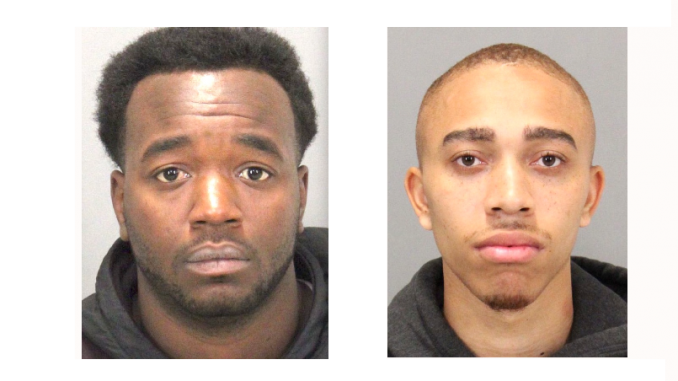 By the Daily Post staff
Palo Alto police interrupted a nighttime burglary at a coin store in the Town & Country Village Shopping Center, arresting two men but two others drove away, throwing coins out of the windows of their car.
It happened Saturday at about 2 a.m. when police got a report about a silent alarm at The Coin Broker. When cops arrived they saw several men in front of the business. They started to run, but police caught two of them.
Two others took off in a black Kia Soul. Police didn't chase them but officers saw them throwing coins out the window as the car sped away. Police were able to recover hundreds of coins on Embarcadero Road toward Highway 101.
When police went inside The Coin Broker, they found the place was ransacked. The four got in by prying open the front door, police said.
Arrested were Jamal Deshawn Willie, 25, of Los Angeles, and Jamel Kenneth Walker, 20, of Cypress. Police are trying to track down the other two guys who got away.