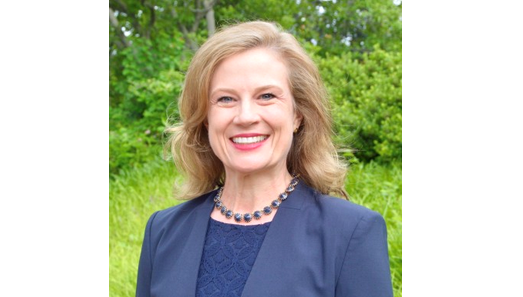 By the Daily Post staff
Cynthia Brandt Stover, who has been campaign director at the Smithsonian Institution since 2013, has been named president and CEO of the Lucile Packard Foundation for Children's Health, which raises money for the Lucile Packard Children's Hospital in Palo Alto.
She succeeds Dr. David Alexander, who stepped down in March after holding the position for 11 years.
Brandt Stover is the third president and CEO of the foundation, which was founded in 1997.
Brandt Stover has more than 20 years of experience in fundraising, campaign leadership and external relations.
A combination of skills
"We are thrilled to welcome Cynthia to the foundation," said board chair Elaine Chambers, who served on the search committee led by board vice-chair Manuel Henriquez. "With her remarkable successes in fundraising and her passion for the mission of children's health, she brings the perfect combination of skills and qualities needed to lead us to further success."
Brandt Stover will lead a 98-member staff that pursues three strategies to improve children's health. The foundation directs all fundraising for Lucile Packard Children's Hospital Stanford and for the maternal and child health programs at Stanford School of Medicine.
Fundraising totaled more than $163 million last year.
The foundation also operates a grant-making program aimed at improving health care systems for children with special health care needs, and kidsdata.org, a website that provides wide-ranging data to promote the health and wellbeing of children.
Huge potential
"It's a time of unparalleled innovation in health care and Lucile Packard Children's Hospital Stanford has huge potential to improve the lives of children and families in the Bay Area and beyond," said Brandt Stover. "Philanthropy can unlock that potential. I'm honored to join the foundation and a dedicated team of doctors, donors, board members, and staff."