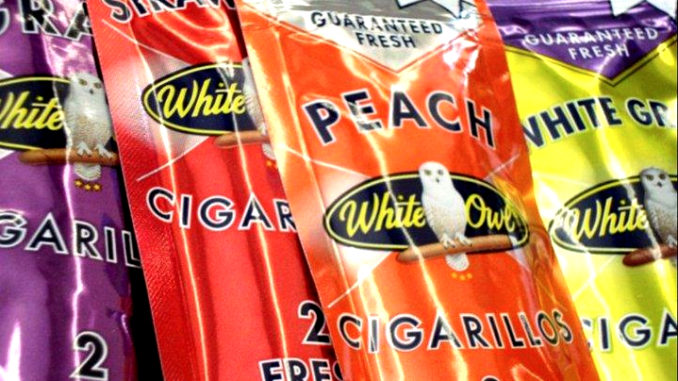 BY EMILY MIBACH
Daily Post Staff Writer
On Tuesday (June 5), the same day San Franciscans are voting on whether the city ought to ban flavored tobacco products including menthol cigarettes and vaping liquids, the San Mateo County Board of Supervisors will vote on whether to impose the same ban in unincorporated areas of the county, mainly the North Fair Oaks neighborhood.
Proponents of the ordinance says it will help keep tobacco products out of the hands of children and teens, who may be enticed by the different flavors.
However, merchants counter that the state already prohibits the sale of tobacco products to anyone under 21.
The North Fair Oaks Community Council, an appointed panel that lacks the legal authority to pass laws, unanimously voted on Thursday (May 31) to recommend the proposed ordinance, despite residents and shop owners who asked for changes in the ordinance.
John Pounders, who owns the Exxon station and food mart at Fifth Avenue and Bay Road, asked if menthol cigarettes could be removed from the ban.
Vaping, Juul considered cool
"When you talk to young people, the bottom line they will tell you is that smoking is not cool, but vaping is cool and using a Juul is cool," Pounders said.
Juul is a vaping device that looks like a thumb drive.
"The ban on menthol is affecting a lot of people who are legally smoking," Pounders said.
Pounders also said if his store stops selling menthols, then his regulars will just go to a nearby shop in Redwood City where menthols are still legal.
While the council did not pull menthols from the ordinance, the proposed ban does recognize that some minority groups smoke menthols more than white people. According to the ordinance, 82% of African Americans who smoke, prefer menthols, and 53% of Pacific Islanders who smoke also prefer menthols.
The ordinance also says from 2006-2014, smoking decreased, but the use of menthols was on the rise.
Other speakers at Thursday's meeting, such as North Fair Oaks resident Aldo Sepulveda, said there needs to be more education and enforcement of state laws to keep vapes and other tobacco products out of teen hands.
Sepulveda said many of the kids who get their hands on vapes or similar products are not getting them at the local stores, but through other means, such as relatives or drug dealers.
While most who wrote to the council or spoke on Thursday were against the ordinance, some, like Rosa Yula, supported it.
"My mother suffered and it leads to cancer," Yula said. She said the opponents of the ban gave "selfish reasons to keep vaping in retail."
Second try
The ordinance was first proposed in January by Supervisor David Canepa, who then pulled the item from the supervisors' agenda saying he had made a "rookie mistake" in not seeking feedback from shop owners who would be affected by the ban.
San Franciscans will vote Tuesday on a similar ordinance after R.J. Reynolds Tobacco Co. got enough signatures to put the ban, originally approved by San Francisco's board of supervisors, on the ballot.
R.J. Reynolds Tobacco Co. has contributed nearly $12 million to the "No on Proposition E" campaign, filling television and radio airwaves and mailboxes with ads urging voters to reject the ban. Supporters have raised $2.8 million, including more than $2 million from billionaire former New York City Mayor Michael Bloomberg.