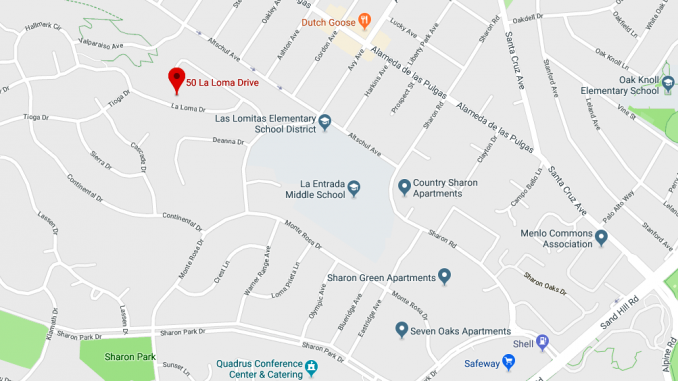 By the Daily Post staff
Fire damaged a home last night at 50 La Loma Drive in Menlo Park's Sharon Park neighborhood.
The fire was reported at 9:24 p.m. At one point, the fire was so intense that firefighters considered evacuating neighbors, but that turned out not to be necessary.
The two-story, 6,000-square-foot home, originally built in 1971, was being renovated. It was partially surrounded by scaffolding, which made it harder for firefighters to reach the fire and extinguish the blaze, according to Menlo Park Fire Chief Harold Schapelhouman.
As of 10:30 p.m., the fire was under control. Schapelhouman said fire investigators were being requested to check the house.
La Loma Drive is a few blocks west of Alameda de las Pulgas, not far from La Entrada Middle School.