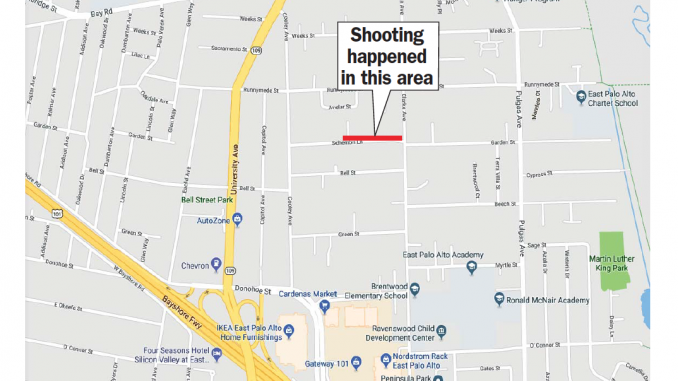 By the Daily Post staff
A man was shot and was critically wounded in the 800 block of Schembri Lane in East Palo Alto, and no arrests have been made, police said.
Police learned of the shooting at 6:41 p.m. Friday from their ShotSpotter system, which picks up the sound of gunfire in the community and pinpoints the location of the shots.
Police arrived on Schembri Lane and found a man in a vehicle suffering from a gunshot wound to his upper torso. He was taken to a hospital, where he was listed as critical but in stable condition.
Witnesses told police they saw a silver four-door sedan fleeing the shooting location at a high rate of speed.
Police are asking that anyone with information contact them via email at epa@tipnow.org, or by sending an anonymous text to (650) 409-6792. A voicemail can be left with police anonymously at the same number.