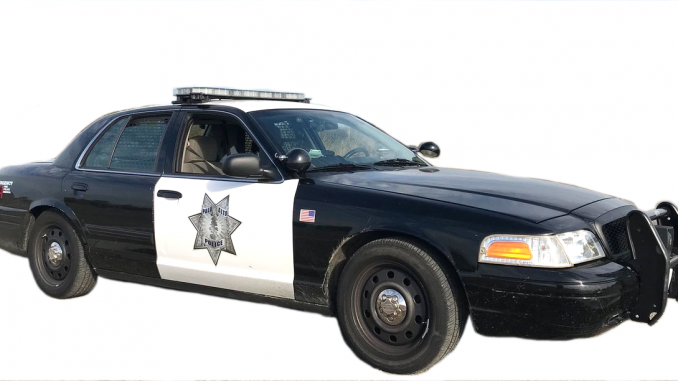 BY ALLISON LEVITSKY
Daily Post Staff Writer
The city of Palo Alto has agreed to pay $250,000 to the black Palo Alto High School senior who was mauled by a police dog two years ago — a sum that includes attorney fees.
"The settlement is a compromise resolution that serves the interest of the city and the plaintiff," City Attorney Molly Stump told the Post.
David Helbraun, a principal in the San Francisco-based Helbraun Law Firm, represented 18-year-old Tajae Murray, and his mother, Alacia Hafner.
Helbraun will not ask for attorney fees, and declined to reveal the amount that he had initially sought for Murray and Hafner, or the city's counteroffer.
The suit has been dismissed in exchange for the settlement.
Murray's medical fees, including physical therapy and psychotherapy, totaled about $20,000, Helbraun said.
City Council approved the settlement in closed session on March 26, according to court documents.
Because the case was settled before the discovery process, where both sides exchange information, the facts of the case remain in dispute.
The city's attorney, Jon Heaberlin of the San Jose firm Rankin Stock Heaberlin, said that the police had not intended to release the dog, but that he had jumped out of the window.
"That was what the defendants claimed, what the police department claimed. I would say that that was a disputed fact and it was never established either which way," Helbraun told the Post.
A clerk at the 7-Eleven at 401 Waverley St. had called police on April 6, 2016 because he had seen one of a group of teenagers carrying a BB gun. Several police squad cars responded to Bryant Court, where Murray and his friends, who had been at 7-Eleven earlier, were.
One of the group was carrying a BB gun, but Helbraun said it was never established in court whether it was Murray.
Police dog attack According to Hafner, a police dog jumped out of a car window and attacked Murray while officers allegedly looked on, holding him down, allowing him to bleed for some time and pointing a gun at him when he was fully cooperative and hadn't committed any crimes.
Hafner said Murray was never charged with a crime and that the offi-cers had "knowingly and willfully conspired and agreed among themselves to falsely arrest" him.
The suit named then-interim police Chief Ron Watson and officers Bradley Young, Marcus Barbour, Todd Whitehurst, Marianna Villaescusa, Khalil Tannous, Daniel Fino, Paul Burgio and Nicholas Enberg.
Other incidents involving officers Barbour was previously accused of pushing around a man and falsely arresting him for public drunkenness outside a bar in downtown Palo Alto in October 2014. The city settled for $3,000.
Enberg was one of the officers who shot at William Raff on Christmas in 2015, killing him. Tannous was the officer who fired his Taser at Raff. Police say Raff, who was living at a mental health group home at the time, had charged at them with a knife. Enberg was cleared in the shooting case.
Stump and police Capt. Zach Perron declined to say whether the dog had been intentionally released at Murray or what the department policy is on keeping police dogs from jumping out of car windows.
Perron contested the suit's claim that the department doesn't track officer use of force. "The department tracks all uses of force by our personnel," Perron told the Post.