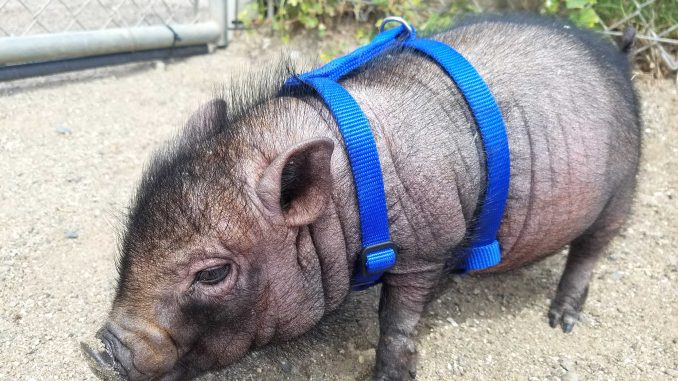 By the Daily Post staff
A baby pot-bellied pig was turned into the Humane Society in Burlingame when its owners realized that the pig would not stay small, a spokeswoman for the society said yesterday.
Lola the pig is about 15 pounds currently, and when her previous owner bought her at a Modesto flea market, they were made to believe that Lola would stay small, said Humane Society spokeswoman Buffy Tarbox.
"But, she's growing and will continue to grow," Tarbox said. "He did the right thing by turning her in so she can find a new home where size doesn't matter."
Once fully grown, Lola should be about 100 pounds, Tarbox said. Pot -bellied pigs can live an average of 12 to 18 years.
Lola was surrendered to the Humane Society on March 17, and for the past month she has been treated for mange, which is caused by mites. But she is now ready to be adopted for $25 from the Humane Society at 1450 Rollins Road.
Lola will only be sent home with adopters who will keep her as a pet and not as a food source.
"She's very friendly and would make a great pet for someone with the space she'll need to live comfortably," Tarbox said.