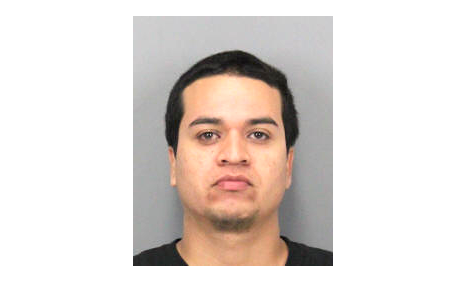 By the Daily Post staff
Palo Alto police have arrested an East Bay man suspected of sexually assaulting a teenage girl at gunpoint who was jogging on a path near Arastradero and Deer Creek roads.
Eduardo Antonio Chavarria-Diaz, 29, was arrested at his apartment in Richmond on Sunday (April 8) and an investigation revealed he was also linked to a similar assault in Oakland on March 4, police said in a statement.
On March 28, a high-school age girl was jogging westbound on a path parallel to Arastradero Road when Chavarria-Diaz allegedly pulled her off the path into a greenbelt, put a gun to her head and sexually assaulted her, police said.
Chavarria-Diaz ran away, police said. The victim flagged down a bystander to call 911 at 1:47 p.m. The teenager was taken to Stanford Hospital. Police began a manhunt for the suspect.
On Saturday, Palo Alto police obtained a search warrant in connection with the case. On Sunday, Palo Alto police and East Bay Regional Park District police arrested Chavarria-Diaz without incident at 11 a.m. in his home in the 100 block of South 9th Street in Richmond.
Police booked Chavarria-Diaz into the Santa Clara County Main Jail in San Jose on charges of assault with a deadly weapon, kidnapping and sexual penetration by force (all felonies). He may also face additional charges in connection with a similar assault that occurred in Oakland on March 4 in the East Bay Regional Park District, police said.