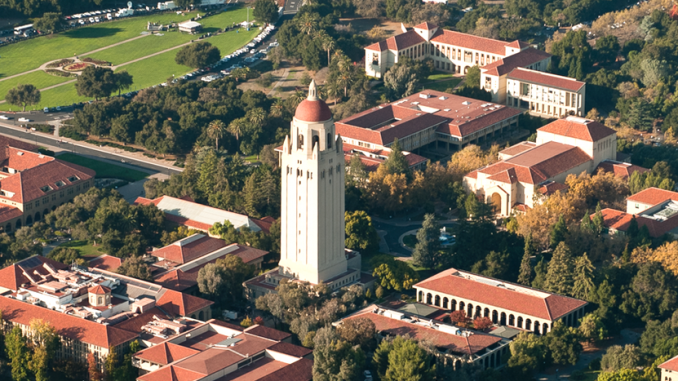 Stanford accepted 2,040 students to its incoming class for Fall 2018, the undergraduate admissions office announced.
The admission rate of 4.29% is the lowest in Stanford's history. The university said 47,450 students applied, a jump from last year's pool of 44,073 applicants.
Students who accept the offer will become Stanford's Class of 2022. The figure includes 750 individuals who were accepted to the school in December 2017 as early action applicants.
Last year, the school admitted 2,050 students to the Class of 2021.
This year, 50.8% of admits are male and 49.2% are female. Students were accepted from every U.S. state and 11.4% are international students.
The proportion of students who are the first in their family to go to college has increased slightly from last year at a little over 18%, to this year at 18.3%.
About 65% of student admits expressed an interest in Humanities and Sciences programs, 30% said Engineering, 3.5% said Earth, Energy and Environmental Sciences and 1.5% are undecided.
— By Bay City News