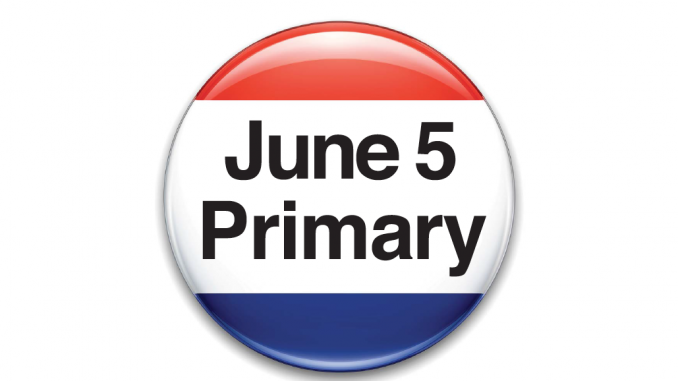 The following candidates have filed to run in San Mateo and Santa Clara counties for the June 5 primary election. The deadline was Friday, March 9. For seats where the incumbents are not running, candidates have until Wednesday to file for the race. Those are for the San Mateo County superintendent of schools and Santa Clara County District 4 supervisor. Incumbents are indicated by an asterisk (*).
SANTA CLARA COUNTY
County Supervisor, 1st District (South San Jose, Los Gatos, Monte Sereno, Gilroy, Morgan Hill)
Mike Wasserman*
Tina To
County Supervisor, 4th District (West San Jose, Santa Clara, Campbell)
Ken Yeager * (termed out)
Don Rocha
Dominic Caserta
Pierluigi Oliverio
Susan Ellenberg
Jason Baker
Mike Alvarado
Maria Hernandez
Superior Court Judge
Recall Judge Aaron Persky — Yes or No
If Persky is recalled, candidates to replace him are:
Angela F. Storey
Cindy Seeley Hendrickson
Other Judges (all unopposed)
Javier Alcala*
Paul Bernal*
Franklin Bondonno*
Vincent J. Chiarello*
Linda R. Clark*
Paul Colin*
Julia Ann Emede*
Andrea E. Flint*
Maureen A. Folan*
Nahal Iravani-Sani*
Thomas E. Kuhnle*
Socrates Peter Manoukian*
Michele McKay McCoy*
William J. Monahan*
Daniel T. Nishigaya*
Elizabeth C. Peterson*
Mark H. Pierce*
Deborah A. Ryan*
Cynthia A. Sevely*
James L. Stoelker*
Drew C. Takaichi*
Ronald I. Toff*
Jesus Valencia*
Theodore C. Zayner*
Sheriff
Laurie Smith*
John Hirokawa
Joseph LaJeunesse
Joe A. Lopez
Martin J. Monica
Jose Salcido
District Attorney
Jeff Rosen*
SAN MATEO COUNTY
County Supervisor, 2nd District (Belmont, San Mateo and Foster City)
Carole Groom*
Supervisor, 3rd District (San Carlos-Menlo Park and the coastside)
Don Horsley*
Dan Stegink
County Controller
Juan Raigoza*
Coroner
Robert Foucrault*
District Attorney
Steve Wagstaffe*
Sheriff
Carlos Bolanos* (appointed incumbent)
Mark D. Melville
Tax Collector-Treasurer
Sandie Arnott*
Assessor-County Clerk-Recorder
Mark Church*
John Mooney
Superintendent of Schools
Gary Waddell
Nancy Magee
Superior Court Judge
Judicial Office 1
Donald Ayoob*
Judicial Office 2
Gerald Buchwald *
Richard Wilson
Judicial Office 3
Clifford V. Cretan*
Judicial Office 4
Leland Davis III*
Judicial Office 5
Susan Etezadi*
Judicial Office 6
Robert Foiles*
Judicial Office 7
John L. "Jack" Grandsaert*
Judicial Office 8
Elizabeth Lee*
Judicial Office 9
Lisa Novak*
Judicial Office 10
V. Raymond Swope*
STATE LEGISLATURE
Assembly District 22 (central and northern San Mateo County)

Kevin Mullin, D*
Christina Laskowski
Bridget Duffy
Assembly District 24 (southern San Mateo County, northern Santa Clara County)
Marc Berman, D*
Bob Goodwyn, Libertarian
Alex Glew, R
FEDERAL
U.S. Rep., 18th District (southern San Mateo County, northern Santa Clara County)
Anna Eshoo, D*
Michael Melillo
John Carl Fredrich
Christine Russell
Dennis R.T. Slominski
U.S. Rep., 14th District (central, northern San Mateo County, southern San Francisco)
Jackie Speier, D*
Bridget Duffy
Cristina Osmena
Officials lists for statewide offices, including governor, and the U.S. Senate race are not yet available.