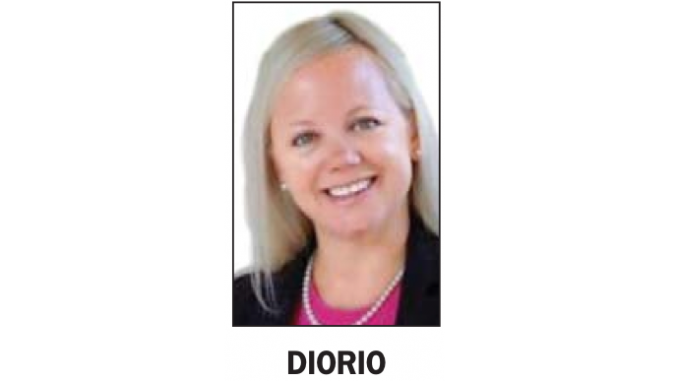 BY ALLISON LEVITSKY
Daily Post Staff Writer
The principal of Palo Alto High School is seeking to prevent the Palo Alto school district from complying with a Public Records Act request for her disciplinary record, according to the district.
Kim Diorio, who allowed a 17-year-old boy convicted of sexual assault to remain on campus last year in apparent violation of school policy, went on medical leave last week and said she would return in the spring.
Kelley Nelson, a Public Records Act compliance assistant for the district, said yesterday that Diorio had raised concerns about district disclosure of her disciplinary record.
On Feb. 28, the Post requested records of disciplinary action taken against Diorio in the last year.
"We have located a record for this request and Ms. Diorio has raised invasion of privacy concerns regarding district disclosure," Nelson told the Post in an email.
The district has given Diorio until Monday to obtain a court order to prevent disclosure, if she chooses. Otherwise, the district will hand over the record to the Post.
The California Public Records Act of 1968 includes 76 exemptions, about half of which are intended to protect individuals' privacy. The exemptions include "personnel, medical or similar files, the disclosure of which would constitute an unwarranted invasion of personal privacy."
In these cases, the public interest in personnel records is weighed against public employees' privacy interest.
A balancing test
"The invasion of an individual's privacy must be balanced against the public's need for the information," reads a 2004 summary of the act published by the California Attorney General's Office. "Only where the invasion of privacy is unwarranted as compared to the public interest in the information does the exemption permit the agency to withhold the record from disclosure."
The district hasn't said when, how or why Diorio was disciplined.
Her predecessor, Phil Winston, cited a life-threatening illness as the reason for his transfer to a special education teaching job at Jordan Middle School in 2013.
As it turned out, Winston had been accused of making dozens of sexually inappropriate comments to students and teachers while he was principal. The district paid him $150,000 to resign in 2015.
Diorio, who was Winston's assistant principal, tracked dozens of complaints of misbehavior about him for three years. She didn't report the complaints until 2013, telling Office for Civil Rights investigators that she was "uncertain about her obligation to do so and also had concerns about becoming the target of retaliation," according to the federal agency.
Sex offender returns to campus
Last year, Diorio was one of the administrators who violated school district policy in allowing a student back on campus who was convicted of sexually assaulting a girl in the bathroom of a Palo Alto church in October 2015.
The boy was accused of a second sexual assault in October 2016 in a bathroom at Paly. But he didn't leave the school until May, when Channel 2 revealed the conviction and his father enrolled him in a home-study program.
The school board discussed five cases of com- plaints against employees, including possible discipline or dismissal, in closed session at the last two board meetings, on Feb. 13 and Feb. 27.
Four such cases came up in closed session on Jan. 30. Seven were discussed on Jan. 16 and three on Dec. 19.
Diorio earned $218,360.69 in pay and benefits in 2016. She didn't return a request for comment yesterday.