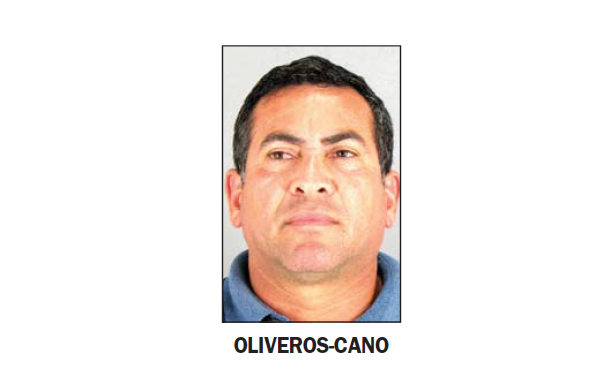 BY EMILY MIBACH
Daily Post Staff Writer
A Menlo Park pastor who sexually abused some of his teenage parishioners pleaded no contest yesterday and is facing up to eight years in prison, a prosecutor said yesterday.
Ever Oliveros-Cano, 50, who has been using the alias Victor Elizandro Tax-Gomez, was a pastor for Senor Justicia Nuestra Church in Menlo Park, said San Mateo County District Attorney Steve Wagstaffe.
Oliveros-Cano pleaded no contest to two charges of sexual battery and one charge of child molestation, Wagstaffe said.
Oliveros-Cano, an East Palo Alto resident, was arrested on June 1 for sexually abusing three teenagers from his church over the course of three years. One of the girls who Oliveros-Cano assaulted said he was "cleansing" her, Wagstaffe said.
Oliveros-Cano assaulted the other two girls while they were supposed to be praying together in his office, Wagstaffe said.
He assaulted one girl, 17, from September 2011 to September 2012. Another girl, 13, from May 2012 to May 2013. The third girl was 16 at the time and was assaulted by Oliveros-Cano from May to September 2015, according to Wagstaffe.
Oliveros-Cano was arrested on June 1 and bailed out a few days later. As he was leaving the San Mateo County Jail in Redwood City, he was picked up by ICE. However, he was returned to the county's custody and has been in jail on $250,000 bail. Wagstaffe said if ICE still wants to detain and deport Oliveros-Cano after his prison sentence, ICE will need to arrange that with the state Department of Corrections and Rehabilitation.
Oliveros-Cano will be sentenced on April 13.