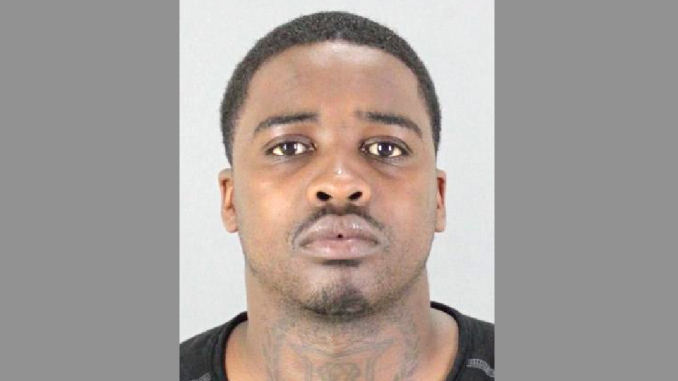 An alleged gang member is facing 60 years in prison after pleading no contest to murder and attempted murder charges stemming from
shootings in 2012 and 2013, San Mateo County prosecutors said.
Marvin Jake Ware, 29, participated in the January 2013 murder of Lamont Coleman in East Palo Alto with at least two other suspects, according to the district attorney's office.
Coleman, 21, was fatally shot around 9 p.m. on Jan. 26, 2013, in the 2200 block of Capitol Avenue. Officers responding to a ShotSpotter gunshot detection system activation found him suffering from multiple gunshot wounds, and he was pronounced dead at the scene.
Roberto Gabriel Bustos-Montes, 27, also pleaded no contest to first-degree murder charges in connection with the killing. Emmanuel Imani Hyland, 28, pleaded guilty.
Ware was also charged with attempted murder for a shooting on Sept. 30, 2012, on Highway 101 in Belmont, according to prosecutors.
Prosecutors alleged that Ware was involved in multiple murders, attempted murders, drug and weapon charges as well as various gang-related felonies, but the plea deal he agreed to is limited to the two cases in East Palo Alto and Belmont, and includes admission of a prior felony strike.
Ware's case is part of Operation Sunny Day, a multi-year, multi-agency operation targeting gang activity in San Mateo County. Ware pleaded no contest in San Mateo County Superior Court on Wednesday (Feb. 7), according to prosecutors.
Ware remains in jail on a no-bail status. He's scheduled to return to court for sentencing on March 9.
— Bay City News Service