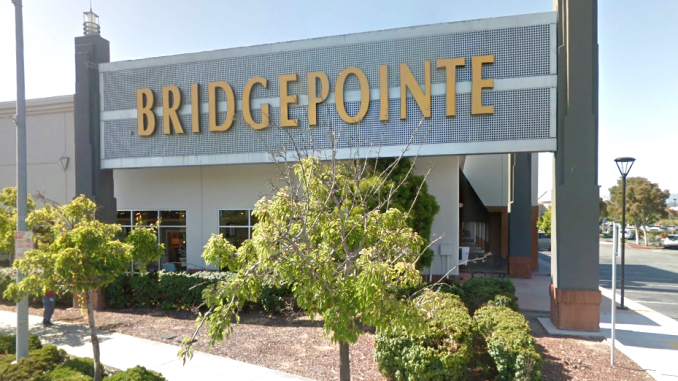 Police arrested four people after they allegedly led San Mateo police officers on a chase this evening (Feb. 5) following a robbery at the Bridgepointe Shopping Center, according to a police sergeant.
The incident began about 5:22 p.m., when an officer on patrol near the shopping center at 2205 Bridgepointe Parkway spotted a vehicle speeding and driving erratically, Sgt. Amanda Von Glahn said.
The officer tried to conduct a traffic stop, however, the vehicle's driver disregarded the officer, leading police on a chase.
Around the same time, someone called police to report a robbery at a store at Bridgepointe in which thousands of dollars worth of merchandise was taken, according to Von Glahn.
As officers pursued the vehicle on J. Hart Clinton Drive, toward South Norfolk Street, the people in the car appeared to be throwing stolen property out of the vehicle.
Once at the intersection with South Norfolk Street, the vehicle crashed into two stopped vehicles and stopped.
The four people inside all fled on foot. Officers, however, were able to apprehend them, described as two men and two women, Von Glahn said.
The two people inside the cars that were hit by the suspect's vehicle were not injured.
One of the female suspects complained about shortness of breath and was taken to a hospital as a precaution. The male suspect driver was also hospitalized after being bitten by a police dog.
The suspects were arrested on suspicion of grand theft, evading police, hit-and-run, conspiracy and obstructing police. Additionally, one of the suspects was also arrested on suspicion of possessing an illegal weapon, according to Von Glahn.
Police are continuing to investigate whether the four pulled the robbery at the Bridgepointe Shopping Center.
— Bay City News Service