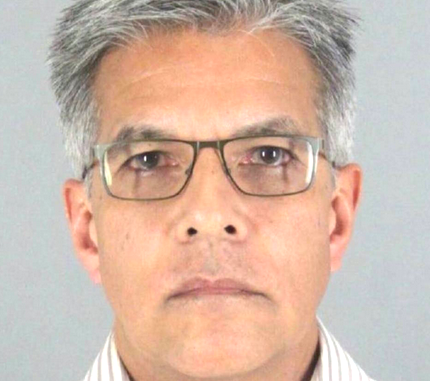 By Bay City News Serivce
A former high school teacher was sentenced today to two years in jail after pleading no contest to charges he had intercourse with a former student when she was a minor, San Mateo County prosecutors said.
Ken Crowell, 60, of Redwood City, was a band teacher at Mills High School in Millbrae before retiring in June 2008 when his sexual relationship began with the victim, a 16-year-old girl.
Prosecutors said the sexual relationship continued until February 2009.
Crowell told the victim not to tell anyone but when the victim sought therapy and told a friend, who encouraged her to report the relationship to police.
She reported the crimes to Burlingame police in 2015 when she was 24.
Crowell entered a plea last year to three counts of statutory rape.
The judge sentenced Crowell to eight months in jail for each count and five years of probation, San Mateo County District Attorney Steve Wagstaffe said. Crowell must register as a sex offender and must have no contact with the victim for five years.
Crowell is scheduled to start his sentence on April 7. He is out of jail on $250,000 bail.
Crowell's attorney Charles Bourdon said he was not prepared to make a statement today.