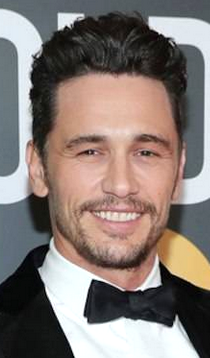 By the Daily Post staff
Palo Alto schools interim Superintendent Karen Hendricks said today (Feb. 1) that the decision to remove actor James Franco's mural at Palo Alto High School "not made lightly" but "in the best interests of our students."
The decision came less than three weeks after the Los Angeles Times said the Paly alum had been accused by five women of inappropriate or sexually exploited behavior.
"District staff recently considered the best interests of our students in the light of our educational mission, and decided to remove and return the remaining artwork," Hendricks said in a statement.
Franco painted two murals for the school and donated several paintings.
One mural was removed in 2016 and the other last weekend. She said all of the paintings Franco donated will be removed, or "transitioned" as she put it.
"(The) remaining Franco artwork in our MAC (Media Arts Center) are also now being transitioned as we work with students on their concepts of visual arts on campus to update and provide opportunities for other artistic pieces," Hendricks said.
She said the Franco mural that was removed last week will be replaced with a new one. "Our Latinos Unidos is working with the Paly ASB (Associated Student Body Leadership Class) and VAPA (the school's Visual and Performing Arts) Department around the concept for new mural to be painted," Hendricks said.
She said, "The decision to remove the mural, and now artwork, was not made lightly but we will always prioritize the physical and emotional well-being of our students over any other concerns."