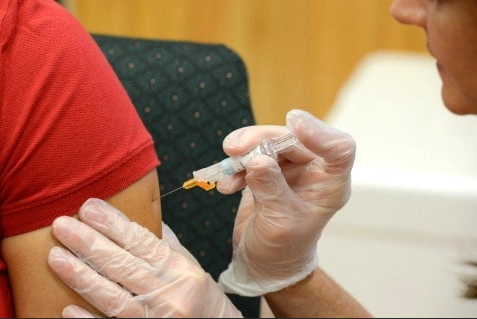 From staff and wire reports
Flu deaths have soared among those younger than 65 in the state, including two deaths in San Mateo County and five in Santa Clara County, according to county health officials.
Flu deaths in the under-65 group rose by 32 in the state, bringing the total since October to 74, according to the California Department of Public Health.
The state typically sees three or four flu-related deaths by mid-January, according to Dr. James Watt, chief of the state's Division of Communicable Disease Control.
Health officials said last week flu was blanketing the country but they thought there was a good chance the season had already peaked.
Numbers released yesterday (Jan. 19), however, show it grew even more intense.
One measure of the season is how many doctor or hospital visits are prompted by a high fever, cough and other flu symptoms.
Thirty-two states reported high patient traffic last week, up from 26 the previous week. Overall, it was the busiest week for flu symptoms in nine years.
This year's flu season got off to an early start, and it's been driven by a nasty strain — the H3N2 virus — that tends to put more people in the hospital and cause more deaths than other flu bugs.
The flu skyrocketed last month in the country and is widespread over the continental U.S. Young children and the elderly are at the greatest risk from flu and its complications and everyone is encouraged to get a flu shot.