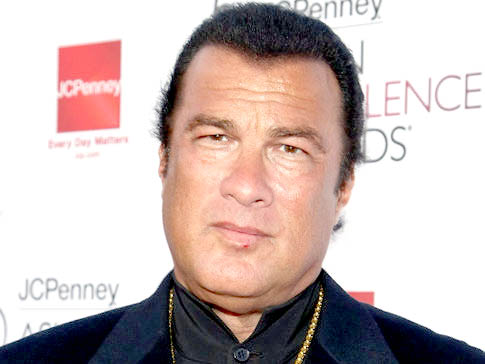 Two women have accused action movie star Steven Seagal of rape and sexual assault, The Wrap reported yesterday (Jan 12).
Regina Simons, 43, was an 18-year-old extra in "Deadly Ground" in 1994. Simons said Seagal, now 65, invited her to his home for a party but nobody else was there.
"He took me into this room and … started kissing me," Simons said. "He then took my clothes off and before I knew it he was on top of me, raping me."
She said she sobbed and froze during the alleged assault and then ran toward her car afterward, crying all the way home.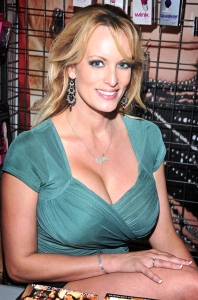 The second woman, Faviola Dadis, said Seagal invited her to an audition at his hotel room in 2002, according to her Instagram post in November. She claims she was told to bring a bikini.
She claims Seagal asked her to act out a "romantic" scene with him in her bikini and that "he started fondling my breasts and grabbing my crotch."
She said she had to fight past his security guard to get out of the room. Both women said they recently filed police reports with the LAPD.
TRUMP, PORN STAR LINKED: President Trump's personal lawyer brokered a $130,000 payment to a porn star to prevent her from publicly discussing an alleged sexual encounter with Trump, according to a report yesterday (Jan. 12) in The Wall Street Journal.
Trump allegedly met Stephanie Clifford, known as
in films, in 2006, which was a year after he married Melania. Clifford began talking with ABC in the fall of 2016 for a story about Trump, but reached a $130,000 deal to keep quiet a month before the election, the Journal reported.
Trump's attorney Michael Cohen allegedly arranged for the payment through Clifford's lawyer, Keith Davidson. The White House denied the allegations yesterday.
CHRIS BROWN LOSES MONKEY: California fish and wildlife agents seized singer Chris Brown's pet capuchin monkey, Fiji, from his Los Angeles home because he doesn't have a permit for it and he could face six months in jail for the misdemeanor, the Associated Press reports. The singer posted a video last month showing his 3-year-old daughter, Royalty, cuddling Fiji. Fish and Wildlife Capt. Patrick Foy said yesterday that prompted a half-dozen calls to the wildlife agency, which seized the monkey Jan. 2.