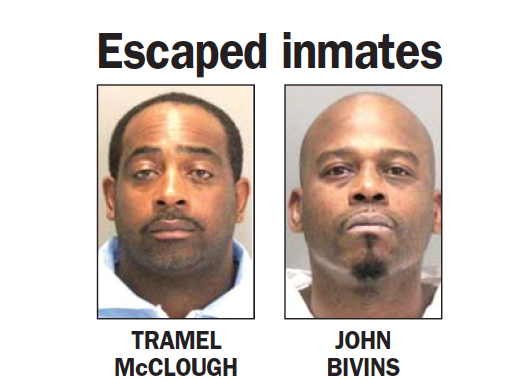 BY ALLISON LEVITSKY
Daily Post Staff Writer
Two inmates may have outsmarted the Santa Clara County Sheriff's Office when they slipped away from the Palo Alto courthouse last month, but new details about the case reveal where the wily fugitives and their two alleged accomplices failed to cover their tracks.
Tramel Leon McClough, 46, and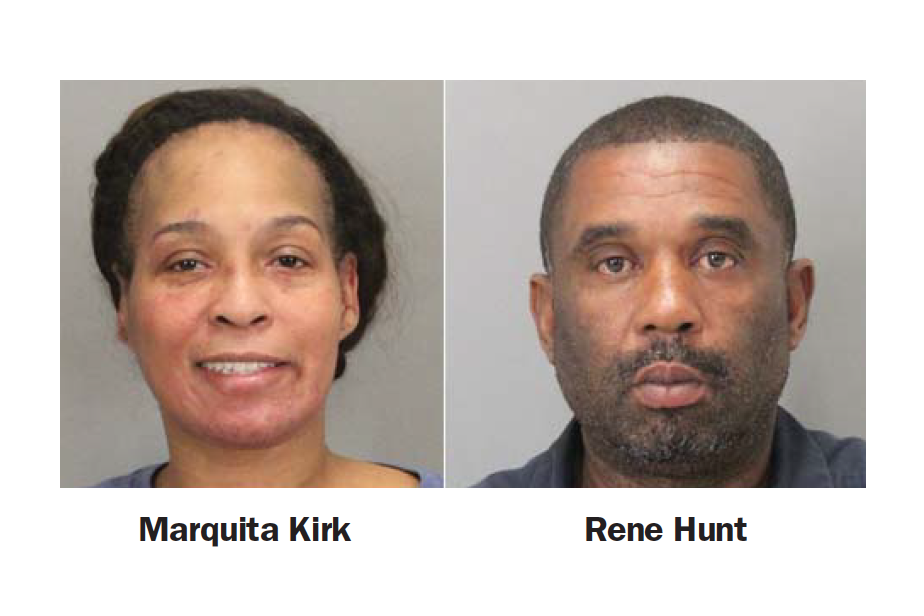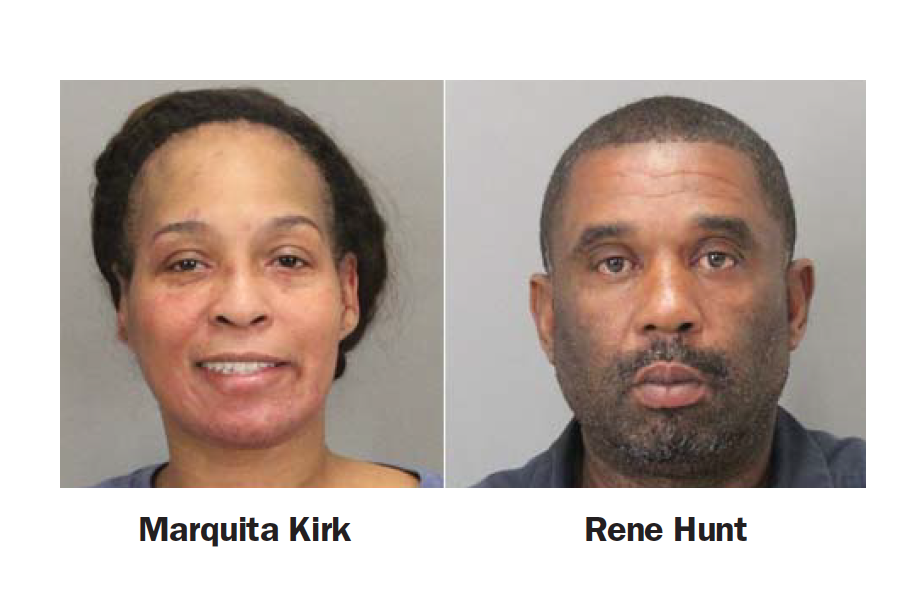 , 47, both of East Palo Alto, broke free from their handcuffs while being escorted into a court hearing around 9:30 a.m. on Nov. 6.
They got into a waiting maroon, two-door Toyota Camry, drove it about a block south of the courthouse on Sheridan Avenue, then hopped into a U-Haul moving van that had pulled up behind them and took off.
They remained on the lam for more than two weeks. McClough was captured in Stockton on Nov. 21. Five days later, Bivins was arrested in San Leandro.
According to a Nov. 27 statement filed in court by sheriff's Sgt. Noe Cortez, detectives reviewing recorded jail calls while investigating the case found that McClough had made frequent calls to his longtime girlfriend Marquita Kirk, 44, of Sunnyvale.
The county jails assign each inmate a unique eight-digit PIN to dial before making phone calls.
McClough usually used his own PIN, but about 12 hours before the escape, he is said to have called Kirk using another inmate's code — a tactic that inmates often use to try to hide their phone calls from law enforcement, Cortez wrote.
Sheriff's Sgt. Justin Harper recognized McClough's and Kirk's voices talking about the positioning of two cars, which they referred to as No. 1 and No. 2, in relation to the courthouse.
Parking concerns
According to Cortez, McClough expressed concern about the cars being in a position that made it easy for him to access and the proximity and direction of Oregon Expressway and the residential neighborhoods near the courthouse.
They also allegedly discussed the two- and four-hour parking restrictions in the surrounding neighborhood.
Kirk allegedly confirmed that both vehicles had been obtained and said that she was in one of the vehicles as they spoke.
McClough is said to have told Kirk that if everything were to go according to plan, it would happen "going in" to court, and that it would be no later than 9:15 a.m. or 9:30 a.m.
Kirk was arrested along with Rene Hunt, 54, of East Palo Alto, on Nov. 7. The two allegedly arranged for the two getaway vehicles.
Detectives obtained a search warrant to search Kirk's cellphone, where they found photos taken Oct. 9 of the outdoor areas of the courthouse, including the streets, street signs, front of the courthouse and the exterior fire exit of the facility that McClough and Bivins used to escape as well as interior hallways, doors and stairwells.
Detectives searched homes in Oakland and Newark and ultimately linked the escapees to a 1999 green Ford Explorer with the California license plate 7TTY505.
Around 4:58 p.m. on Nov. 21, investigators saw the Explorer arrive back at the Granite Ridge Apartments in Stockton. The Explorer allegedly drove into the parking lot and left almost immediately.
Car surveilled
Law enforcement officers engaged in mobile surveillance with the Explorer, which fled from California Highway Patrol officers, starting a high-speed chase on Interstate 5.
The Explorer exited the highway at Eight Mile Road in Stockton. McClough is said to have gotten out of the driver's seat and run into a Walmart Supercenter, where Stockton police arrested him. He was booked into the San Joaquin County Jail on suspicion of evading a peace officer, resisting arrest and on the no-bail warrant for failing to appear at his court hearing in Palo Alto.
Bivins allegedly took control of the Explorer, and a CHP officer fired gunshots at him. He was shot, but sped off and escaped officers.
A Chevron gas station employee 13 miles from where Bivins was shot reported seeing a black man bleeding profusely at the station. He told police that the man had left after fueling the green SUV he was driving.
Santa Clara County sheriff's Detective Colin Haselbach went to the gas station to look at the surveillance video, which confirmed that Bivins was driving the Explorer and wearing blood-stained clothing. He was seen on video holding his arm near his waistband, which Cortez said indicated that he was shot by CHP gunfire earlier that night.
Tracked down to a one-star motel
On Nov. 25, Santa Clara County sheriff's Sgt. Kelvin Mah located Bivins at the Fairmont Inn in San Leandro. Around 9 a.m. the next day, Mah and other law enforcement officers saw Bivins emerge from room No. 204 at the one-star motel.
The officers approached Bivins at the driver's side of a gray Saturn SUV to arrest him, but he allegedly resisted arrest and told the officers to kill him.
He was arrested for failing to appear on a warrant out of Santa Clara County. He was found to have a loaded gun on him. Bivins was taken to the Eden Medical Center in Castro Valley for the gunshot wound from CHP.
Both inmates are back in custody in the Santa Clara County Main Jail in San Jose, which houses higher-security inmates than the Elmwood Correctional Facility in Milpitas, where they were housed in the same unit before.
Bivins was transferred back to Santa Clara County on Nov. 27. McClough joined him from San Joaquin County on Dec. 7.
Both are being held without bail and are scheduled to appear in court on Jan. 4.