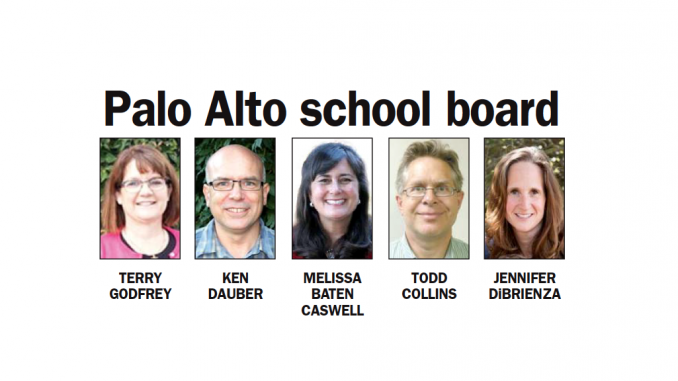 BY ALLISON LEVITSKY
Daily Post Staff Writer
The Palo Alto school board has fashioned a controversial new workaround to keep the identities of anonymous donors secret to the public while making them known to the board and superintendent.
Under the Brown Act, the state's open-meeting law, no more than two members of the board can hold a meeting. The law has a few exceptions for closed session meetings, including personnel matters or real estate transactions, but disclosing the identity of a donor wouldn't qualify.
In the new policy approved Tuesday (Dec. 5), and developed over the course of several meetings in the last two years, a donor who wishes to give $50,000 or more anonymously would have their identity revealed to the superintendent.
"I do feel like it's important that someone in the organization know where this money is coming from," board member Jennifer DiBrienza said. The superintendent would tell each board member individually, so as to bypass the Brown Act.
"I'm not completely comfortable with it," board member Melissa Baten Caswell told the Post, stressing this was a difficult matter. "It creates all sorts of issues. At the same time, we have needs that we can't fulfill on our own with our own budget, and we have people in the community who sometimes want to help us."
Dissenting Caswell and board member Todd Collins cast the sole dissenting votes against the rule.
"That makes me uncomfortable. I mean, that feels like we've come up with a clever way to basically get around the Brown Act," Collins said, citing the possibility of conflicts of interest. "As a public agency, I just can't get comfortable with that."
Collins suggested a philanthropic fund administered by a public charity, which would vet anonymous donors for legality, but doesn't have to disclose donors' identities to the board.
New officers for school board
The board also selected new board officers for the year 2018. Ken Dauber will serve as the new board president and DiBrienza as the new vice president.