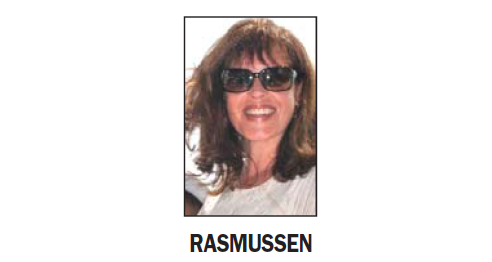 BY EMILY MIBACH
Daily Post Staff Writer
If it weren't for her neighbors and a radio, Redwood City resident Johanna Rasmussen and her family might have been trapped in flame-engulfed Sonoma County.
Rasmussen, her two children, niece, two dogs and husband Chris, who is a Redwood City Police Officer, were staying at a cabin in Forestville, a small area in unincorporated Sonoma County near the Russian River, for the long weekend, when their stay was cut short due to the fire.
The Rasmussens had gone to bed Sunday night knowing there was a fire in Calistoga, and were awoken by a neighbor on Monday just before 9 a.m., telling them that Santa Rosa, which is about 10 miles away from the cabin, was on fire.
Radio comes to the rescue
Power was out and their cellphone reception was spotty at best, so there was no way for Rasmussen's family to hear about evacuation orders.
"So we went into the cabin next door that's my grandparents, and found an old radio," Rasmussen said.
From listening to a Santa Rosa radio station, the family learned that an evacuation order had been issued for downtown Forestville. But it was unclear from the announcement, whether the cabin, which is about a mile away from small town's downtown area, was part of the evacuation order, Rasmussen said.
Roads closed
To make matters more complicated, the main roads out of Sonoma County and back to Redwood City were closed, and even hit by the fire, Rasmussen said.
Cardinal Newman High School and the K-mart that have both been burned down by the fire were along the Rasmussen's route out.
The alternative way out of the flame-engulfed area would be to go to Sebastapol, but because of the fire in that area, the Rasmussens had to stay glued to the radio in order to make sure they heard when it was safe to travel.
"My 12-year-old was concerned because she could tell there were ashes in the sky," Rasmussen said.
By 2:45 p.m., nearly six hours after being woken up by their neighbor, the Rasmussens were able to drop off Johanna's niece at her sister's home in Santa Rosa, which hadn't been touched by the fire, and get home to Redwood City.
San Mateo County officers head to fires
While driving through San Francisco, the Rasmussens passed a caravan of 26 patrol cars from San Mateo County police agencies rushing to help.
"There was a sense of pride when we saw them," Rasmussen said. "We were doing everything we could to get out and they were doing everything they could to get up there."
Rasmussen said she's been in contact with her family and neighbors still in the area, her sister who lives in Santa Rosa had to evacuate yesterday, along with some of her other family members. But so far everyone Rasmussen has been able to check in with so far has been safe, and said if people have not yet heard from loved ones, it may be because they don't have cell reception or power.
Emergency planning advice
Rasmussen also said that from now on, she will be sure to have "an old fashioned radio and lots of batteries" in her emergency kit, and urges others to do the same.
"Here were are in Silicon Valley and two things we may think we don't need anymore, an old fashioned radio and people helping out people, we ended up needing," Rasmussen said.