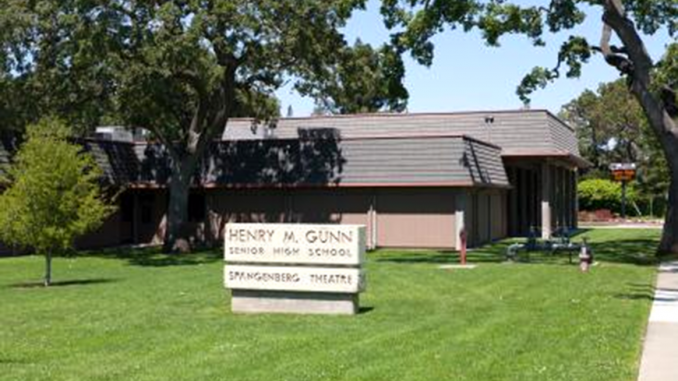 BY ALLISON LEVITSKY
Daily Post Staff Writer
In the first of two on-campus fights reported to Palo Alto police in four days, a 13-year-old Gunn High School student was arrested on suspicion of assault with a deadly weapon, police said.
The boy allegedly beat a 14-year-old classmate in the locker room of the school at 780 Arastradero Road around 2:20 p.m. on Sept. 25.
Police Sgt. Craig Lee said the fight started because one of the boys thought the other was talking out of turn. The older boy had head injuries, but did not immediately go to the hospital, Lee said.
After the younger boy was suspended, he allegedly posted threatening statements on Instagram, which led to the belated police report, Lee said.
The 13-year-old did not use a weapon, but the beating was severe enough for police to consider it an assault with a deadly weapon, according to Lee. The younger boy was taken to juvenile hall.
Meanwhile in the second incident, around 8:40 a.m. Friday, a 16-year-old was cited for breaking another boy's nose near the school's new gym.
The fight started because of a rumor that one of the boys was going to attack the other in a show of "machismo" and "stupid schoolboy stuff," Lee said.
The case is being sent to the county's Probation Department and the 16-year-old could be charged with battery, authorities said.