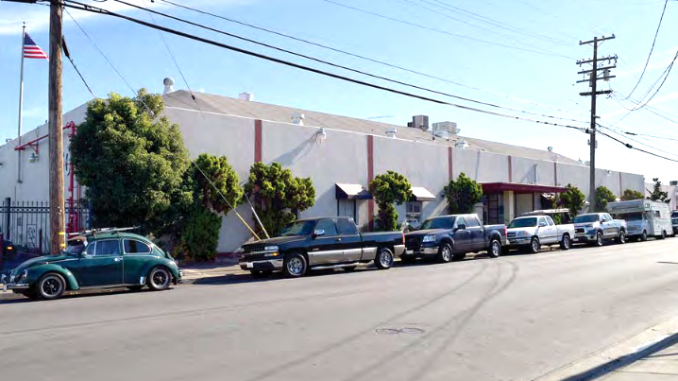 Rocketship wanted to use this building at 860 Charter St. for its campus.
BY EMILY MIBACH
Daily Post Staff Writer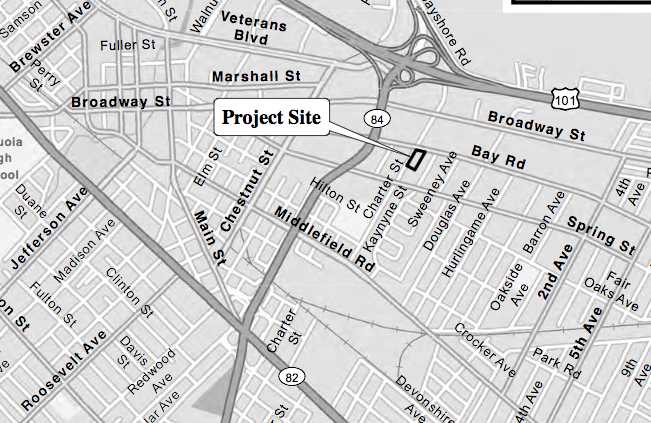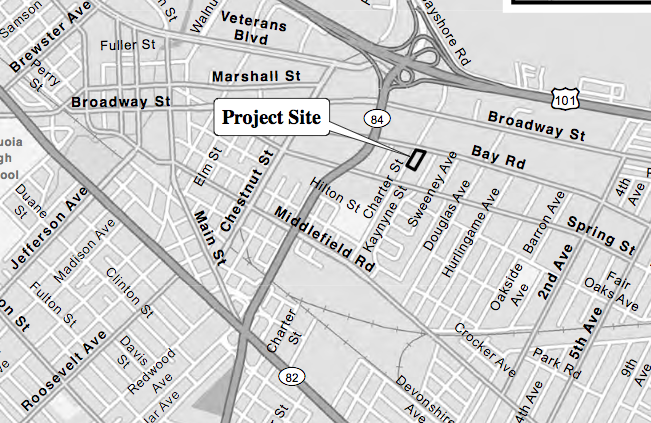 Nearly 70 parents, students and business owners last night (Sept. 11) battled over whether a charter school ought to be allowed in an industrial area of Redwood City before the City Council decided it shouldn't.
The school, called Rocketship Charter, has been sharing campuses with schools like Kennedy Middle School in recent years, and has been trying to get approval from the city to renovate a 23,000-square-foot building at 860 Charter St. for its campus.
Over half the speakers were parents and students of Rocketship who want their own campus, such as Sophia Castillo, a first-grader who said when her cousin asked her where her school was, she "felt bad" because, "I didn't know where my school really is."
Eva Guerro, whose child attends Rocketship, said the school has been an excellent fit for her son, who endured abuse at a local school.
"We fight for our children and give them a better education than you and I had," Guerro said.
The project came to the council after being approved by the city's Planning Commission. The commission's decision was appealed by Woodside Councilman Dave Tanner, who operates a businesses next to the proposed school at 860 Charter St., and a handful of other businesses in the area.
Christina Bauer is a manager for Ferguson Enterprises, a plumbing and kitchen fixtures company located on Willow Street that has a driveway on Charter Street. Bauer said the large delivery trucks bringing in pipes along Charter are a concern for her.
"There are a lot of trucks and safety is the biggest concern for us," Bauer said. "This is not a good location for this school."
Other business owners and employees in the area, such as Steve Whitty, echoed Bauer's concerns and added that the addition of 480 students will only add to the gridlock the businesses and residents of the Redwood Village neighborhood already face.
School officials, such as Rocketship Real Estate Director Harrison Tucker, said the location was chosen because of the price and because it was about a mile and a half from where roughly 80% of the students live.
The City Council voted 5-1, with Councilwoman Alicia Aguirre dissenting and Councilman Jeff Gee absent, to deny the project and uphold the appeal, mainly because of concerns for the students' safety.
"You all deserve a school but you deserve safety and I would not want my child going to this school site," said Councilwoman Janet Borgens, addressing the children from Rocketship Charter, currently located at Kennedy Middle School.
Borgens and Councilwoman Diane Howard both said they want to see a playground for the children that does not double as a car-waiting area for morning drop-off and pickup.
"These kids deserve better and I am not happy about the dual use for play space," Howard said.
Aguirre favored delaying a decision to put more time into considering the appeal.