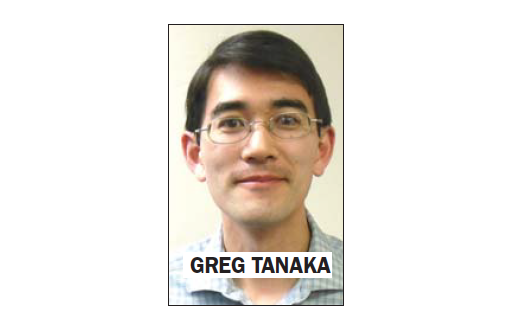 BY ALLISON LEVITSKY
Daily Post Staff Writer
In a City Council race that hinged on development in Palo Alto, now-Councilman Greg Tanaka failed to identify several donors as real estate developers, California Fair Political Practices Commission said yesterday (Sept. 12).
Tanaka said he has agreed to settle with the FPPC for incorrectly reporting campaign donations and leaving blank or misreporting the occupations of Chop Keenan, Jim Baer, Roxy Rapp, Mark Gates Jr., Joseph Martignetti Jr. and Perry Palmer.
If the FPPC accepts the settlement on Sept. 21, Tanaka will pay $733 to the state's general fund.
"Any politician not concerned about corruption would be happy with this ineffectual response. If anybody remembers, campaign money from development interests was THE campaign issue," said Cheryl Lilienstein, of Palo Altans for Sensible Zoning, a slow-growth group.
A FPPC complaint against Vice Mayor Liz Kniss is still pending.
Anonymous complaint
According to the anonymous complaint that launched the FPPC investigation in February, Tanaka failed to record a 13-foot campaign sign as an in-kind donation and hid the source of his campaign financing by making a personal loan to his campaign, which was later paid back with late donations.
The sign was mounted atop the building of Joseph Bellomo, the architect of Elizabeth Wong's controversial development proposal at 429 University Ave. Council approved the 28,547-square-foot development 5-3 on Feb. 6 with Tanaka voting in favor, rather than recusing himself.
The settlement agreement in Tanaka's case that the FPPC posted yesterday didn't mention the sign, only the contributors who weren't properly identified in campaign finance reports filed by Tanaka.
"I want to personally apologize for these errors. As a first-time candidate for public office, I am now better informed of the reporting process," Tanaka said in a statement on his Facebook page yesterday afternoon.
"We ran a transparent campaign but I regret that in these few instances, we had clerical errors," Tanaka said.
"Our team learned that filing records are required to recognize donors using 'publicly known titles' and not as submitted on campaign donor forms, or 'unknown' if declared as directed in FPPC guidelines," Tanaka said yesterday.
'Smear campaign'
In March, Tanaka told the Post that he thought the complaint was "a big smear campaign."
FPPC spokesman Jay Wierenga said the settlement process was reserved for "little, ticky-tacky things" to free up the commission's enforcement for more significant violations.