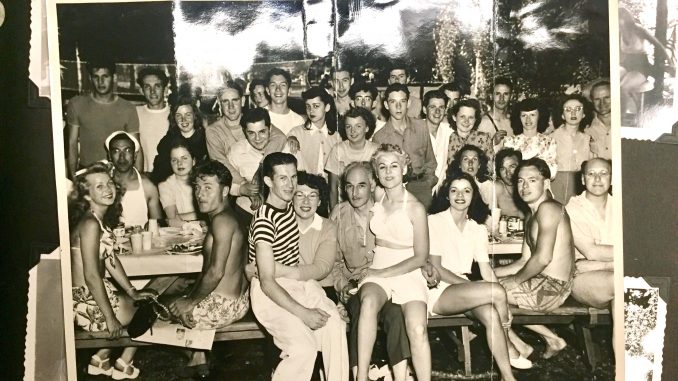 BY ALLISON LEVITSKY
Daily Post Staff Writer
A police community outreach officer checking in on an empty homeless encampment in Mountain View picked up a 1940s-era photo album, believing it had fallen into the wrong hands, police spokeswoman Katie Nelson told the Post yesterday.
When the officer found it on Aug. 28, the wooden album had a dirty shoe mark on one of its tattered black pages of dozens of black and white photographs, mostly of a young couple with Navy ties in California.
Police are now searching for the owner of the album. Nelson said she thought that if it had belonged to a person living in the homeless encampment, it would not have been left there among trash. The officer also found a kitten at the encampment, Nelson said.
A few pages include simple captions that the police are withholding in order to ensure that anyone who comes forward is the rightful owner.
While it's unclear whether the album has ties to Mountain View specifically, the photos serve as a reminder of the military's instrumental role in the political, social and economic landscape of the Bay Area and the Mountain View area during and after World War II.
One page includes a newspaper photo of four Army men identified as Cpl. Melvin R. Sachs of Miramar, Cpl. Robert Groom of 759 Shrader St., San Francisco, Sgt. Theodore F. Dokes of 271 Downey St., San Francisco and Cpl. Roy W. Cannon of 138 Eureka St., San Francisco.
Anyone who recognizes the album or thinks they can direct police to its owner is asked to email [email protected].