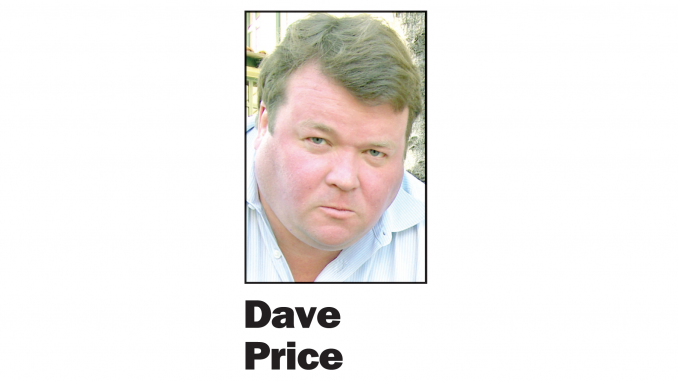 OPINION
BY DAVE PRICE
Daily Post Editor
The case of former CEO Abhishek Gattani at the Palo Alto Courthouse has been a real eyeopener about how Santa Clara County District Attorney Jeff Rosen handles wife-beating cases.
First, I was surprised that the Rosen's office would recommend a six-month jail sentence for a man facing his second charge of assaulting his wife. Assistant DA Brian Welch told our reporter that six months is actually longer than the typical sentence for such a defendant. That surprised me. To me, six months isn't much time under the circumstances.
And, of course, six months isn't six months in Santa Clara County. For Gattani it would mean 30 days in jail and five months on a weekend-work program. The Santa Clara County jail releases defendants after they've served half of their time due to overcrowding. That brings the actual incarceration time down to 15 days. And he'll get credit for two days he served after his arrest. The result is 13 days in jail.
That's ridiculous for a second offense, especially for a man who is on tape threatening to kill his wife. It sends the clear message that domestic violence isn't a serious crime in this county.
Avoiding deportation
The second eye-opener was that Rosen changed the charges in this case to help Gattani avoid deportation. Gattani, who until last week was CEO of the data analytics firm Cuberon in Sunnyvale, came from India and apparently has a work permit. At urging of Gattani's attorney, the DA agreed to drop the felony domestic violence charge and replace it with "felony accessory after the fact," a non-violent felony, and added a misdemeanor of "offensive touching." The thinking is that if Gattani could avoid the felony domestic violence conviction, he might not be deported.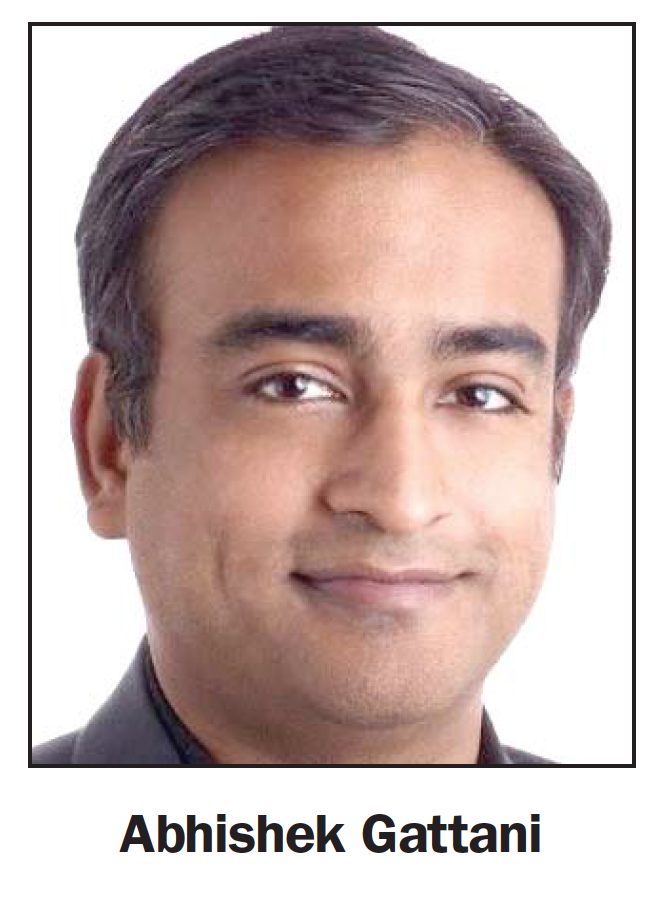 And Rosen's office reduced charges in the previous 2013 domestic violence case against Gattani from felony battery to a misdemeanor of disturbing the peace for the same reason.
Can a DA have different rules for those facing deportation?
Rosen's spokesman, Sean Webby, had a four-word answer for us: "We follow state law."
He pointed to a Penal Code section that doesn't require a DA to give non-citizens a break, but gives the DA the option to do so.
As retired Burlingame police Chief Gary Missel said in a letter to the editor, "Why does Gattani's immigration status have any bearing on delivering justice for a victim who was physically beaten by her husband to the point that she thought he would kill her? And this was not his first attack on her that resulted in criminal prosecution. We have spousal abuse laws to protect the victim not the abuser."
While Rosen apparently believes that he is protecting non-citizens from deportation, the irony is that the victim here is also an immigrant.
Wife objects
What's led to the outcry over this case is that Rosen is going forward with this plea bargain over the objections of Gattani's wife, who recorded her husband's threats to kill her.
Here's a part of what Gattani said on a May 17, 2016, recording:
"I used to always think, like in some murders in movies and all they show that the murderer stabbed the victim with a knife 45 times; how would someone do that? Killing someone even once is so difficult to accomplish. Then how can that person/man stab the knife in the victim's body so many times? I now imagine and can relate now to doing that to you. And I am not kidding. If you can't believe me I can swear on anyone's life."
Gattani's wife, former Apple engineer Neha Rastogi, read an impassioned statement in court, objecting strenuously to this deal.
"I feel disgraced by the charges – three years of abuse towards our child and 10 years of abuse towards me has equated to 15 days of his life in jail. The system has shown me that concerns over Abhishek's immigration status has completely trampled rights of my daughter and my own. How is it that this is the second time he has been convicted of domestic violence and this is the charge?" Rastogi asked.
"Between the prosecution and defense, I've been marginalized and honestly insulted. What I have suffered at Abhishek's hands has become insignificant in favor of considerations for Abhishek's job, immigration status," she said.
While her words are moving, I don't think a punishment should be based on a victim's statement. If an inarticulate person is attacked, does the perpetrator deserve less of a punishment?
A call to action
But here's what's helpful about her statement. She focused attention on the flaws of Rosen's decision — that the punishment doesn't fit the crime and Gattani doesn't deserve special treatment because of his immigration status.
Rodney Stafford, the pro-tem substitute judge handling the docket that day, heard her statement and decided to postpone the sentencing until May 18 when Superior Court Judge Allison Marston Danner could return from vacation to make a decision.
Since then, more than 10,000 people have signed a Change.org petition calling on the court to reject the plea bargain and take Gattani "off the streets."
Now Danner's back from vacation and on Friday she made an unusual move. She postponed the sentencing hearing once again, until June 15, to give the Probation Department more time to prepare a recommendation about sentencing. She also asked the defense and prosecution for briefs explaining their positions.
Judge gives Rosen a way out
What Danner really did is give Rosen a way out by allowing him time to drop the plea bargain in a face-saving way. Rosen won't say this publicly, but he's fighting for his political life. This outrageous deal — a deal that says loudly that crimes against women are unimportant — will make it almost impossible for Rosen to get re-elected next year.
Can you imagine the awkward conversations he'll have when he calls female elected officials to ask for their endorsements in his next race?
And Rosen's already in a difficult spot when it comes to violence against women because he is backing Judge Aaron Persky, who is facing a recall for giving star Stanford swimmer Brock Turner a six-month sentence for sexually assaulting an unconscious woman. Turner only spent three months in jail.
The Turner case went down in the same Palo Alto Courthouse as the Gattani case. These light sentences speak poorly for both Santa Clara County and Palo Alto.
If Rosen doesn't take this opportunity to drop the deal, Judge Danner has a problem on her hands. I'm sure she realizes that this deal undermines the credibility of the Santa Clara County judicial system.
After the Turner case, there were prospective jurors who stood up in court and said they wouldn't serve on a case being handled by Persky.
Danner might be forced into the unusual but not unprecedented situation of throwing out the plea bargain on her own. That could be Neha Rastogi's only chance at justice.
Worthless class?
One more thing about this case. When Gattani was sentenced in 2013, he was ordered to attend a year's worth of anger management classes. They obviously didn't do him any good. The Rosen plea bargain this time around also includes a requirement that he go back to anger management class.
You may recall that Bulos "Paul" Zumot was returning home from court-ordered anger management classes when he murdered his lovely real-estate agent girlfriend, Jennifer Schipsi, and set their Palo Alto cottage ablaze in 2009. He was convicted of first-degree murder in 2011.
You've got to wonder what good these classes are?
Editor Dave Price's column appears on Monday. His email address is price@padailypost.com.