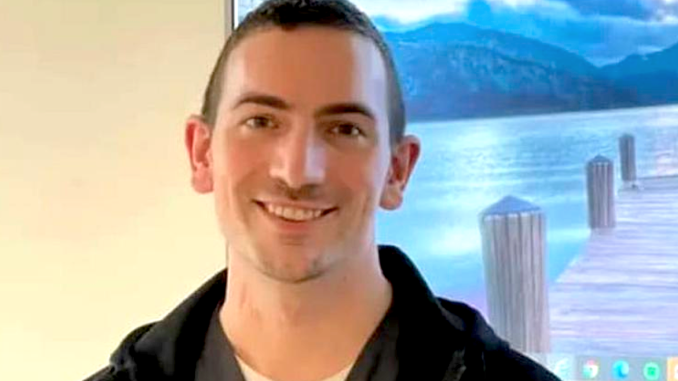 Michael Odell. Facebook photo.
BY BRADEN CARTWRIGHT
Daily Post Staff Writer
A travel nurse at Stanford who was missing for two days has apparently drowned in the Bay, police said.
A dive team found his body today in shallow, marsh-like water in the Don Edward National Wildlife Refuge on the Fremont side of the Dumbarton Bridge, according to Sgt. Ray Kelly, a spokesman for the Alameda County Sheriff's Office.
Michael Odell, 27, of Oklahoma, had been missing since Tuesday morning, when he abruptly left his shift at Stanford Hospital around 4 a.m.
His car was found at 8 a.m. that day across the Dumbarton Bridge on a patch of dirt near the toll plaza, according to a Facebook page dedicated to finding him.
An investigation will determine Odell's exact cause of death, but there were no signs of foul play, Kelly said.
"It looks like he went out there under his own volition," Kelly said.
A Facebook group, "Find Michael Odell," had 3,400 members. His family has been notified, Kelly said.
"It's obviously a very sad situation for his family and the Stanford community where he worked," Kelly said.