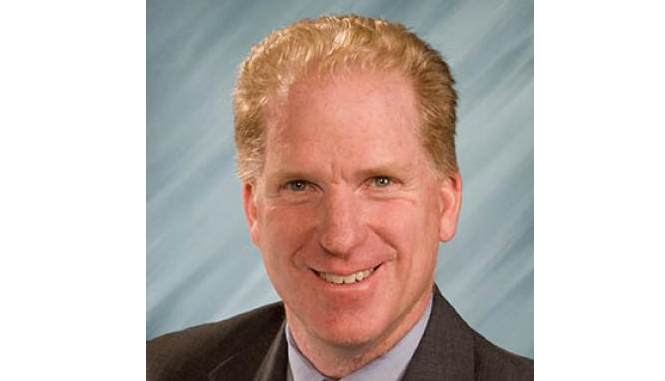 BY KYLE MARTIN
Daily Post Staff Writer
Los Altos City Manager Chris Jordan announced Wednesday (Nov. 18) he is resigning after four years of leading the city, but he isn't going voluntarily.
The city released on Friday a separation agreement with Jordan that shows the city will pay him a severance payment of $183,821, or nine-month's of his $245,095 annual salary.
The purpose of a separation agreement is to pay a terminated employee a premium in exchange for their promise that they won't bring a lawsuit against the city. Jordan's familiar with such agreements. When he left his previous job as city manager in West Linn, Ore., he got a separation agreement that paid him $141,652.
Jordan declined to be interviewed, referring a reporter to a city press release that included a quote from him.
"The Los Altos community is fortunate to have some of the most dedicated, community-minded individuals I have met during my public service career," Jordan wrote in the release. "I thank them for their support of me, my family, and the community."
The release did not say what Jordan, 57, planned to do next in his career. Mayor Jan Pepper said the council will vote on approving the separation agreement at next Tuesday's council meeting.
Under his contract, Jordan is owed a lump sum of six months salary, or $122,548, so the nine-month payment is more than what the city had to pay him. Jordan is owed the cash value of any of his accrued paid leave balances, according to his contract. He is also required to repay a home loan he received from the city. The city allowed him to borrow as much as $2 million.
Why council decided to oust Jordan wasn't disclosed, but he wasn't afraid to defy council members.
Last year, Jordan ignored a majority council decision over where council meetings should be held. Council meetings are normally held in city hall's chambers, but were moved to the Los Altos Youth Center after Bruins complained that the chambers were triggering her asthma.
Residents complained that the youth center is hot and lacks the proper equipment to livestream the meetings. The council voted 4-1 to move back to chambers, but Jordan failed to follow through.
The last straw might have been last month when Jordan asked council members to choose which design they liked for a new Emergency Operations Center, but he wouldn't tell them how much each option cost.
Councilwomen Jeannie Bruins and Anita Enander said they were unhappy the funding discussion would be separated from the design discussion.
Jonathan Weinberg, who was elected to council on Nov. 3, said he was "disappointed" to see Jordan leave. He said he would have rather the council waited to let the new council decide whether to keep Jordan in his position.
"As a commissioner on the Parks and Recreation Commission since about 2015-16, I've had dealings with Chris on and off from there and I've watched from afar," Weinberg said. "I always thought that he was professional, that he was diligent, that he was responsive."
Sally Meadows, who was also elected Nov. 3, said she was surprised by the news of Jordan's departure.
"I had not expected to see that," Meadows said. "I certainly appreciate what he's done for the city over the last four years."
Search begins
Jordan's last day will be Dec. 5. Deputy City Manager Jon Maginot will take over as acting city manager effective Dec. 6, while council conducts a search for Jordan's replacement.
"We do want someone with experience, ideally experience with affordable housing issues, because that's what we'll be dealing with heavily over the next decade," Meadows said. "I don't want a 'yes' person. I want to hear a variety of options and the pros and cons of each."
And as far as Jordan's past work history goes, Meadows said she didn't think Jordan was particularly controversial.
"I think he got more beat up over the years, some by council and some by residents," Meadows said and added "it got harder for him to do the job."
Vice Mayor Neysa Fligor did not return a request for comment on the city manager's resignation, nor did councilwomen Enander, Bruins or Lynette Lee Eng.