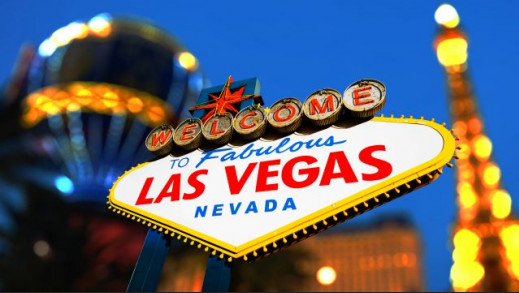 BY EMILY MIBACH
Daily Post Staff Writer
One of the 21 suspects in a jailhouse unemployment-benefit fraud ring, which netted more than $250,000, went on a Las Vegas spending spree, buying designer clothes and gambling up a storm, a prosecutor said yesterday.
The claims were filed between June 20 and July 6 in the name of 16 men in either the San Mateo County's Maguire Jail in Redwood City, a San Francisco jail or state prison, according to authorities.
The claims were filed by their girlfriends or baby mamas, according to Assistant District Attorney Sean Gallagher.
Once the money was claimed, it was often deposited onto the inmate's jail account to buy items at the commissary, Gallagher said. Others got phone cards or would give the money to friends and family on the outside. Some of the inmates just stored the money for when they thought they were getting out of jail, Gallagher said.
Investigators are still tracking down how all of the money was spent, but Gallagher said that at least one of the 21 defendants went to Vegas and spent his alleged unemployment money there.
The DA's office declined to name the defendant who went to Vegas because it's possible that others went there too, Gallagher said.
The men could not have applied for the unemployment benefits because they did not fit the four requirements to get unemployment, Gallagher said.
The requirements are that they must be ready, willing, able and actively looking for work, but could not work because of the COVID-19 pandemic, Gallagher said.
All but one of the men who had a form submitted in their name were in jail before the pandemic started.
A lot of future barbers
"But they're in custody, so they're zero for four," Gallagher said, noting that on many of the phony applications said that the inmates were "barber's apprentices."
Gallagher noted that it appears the state Employment Development Department (EDD) didn't do a  "basic safety check" on those who filed for the unemployment claims, such as running Social Security numbers or cross-referencing in some other way to make sure those applying were not in custody.
Investigators learned about the alleged ring after hearing inmates talk about it at the jail, according to a statement from the San Mateo County Sheriff's Office.
More inmates may be involved
It's possible that others in the jail also filed fraudulent unemployment claims, Gallagher said.
"It seems unlikely these are the only 21 people involved," Gallagher said, adding that the jail can hold some 500 inmates. But in early July, there were just under 300 inmates at Maguire jail.
In a statement, the sheriff's office said it is working with EDD to make sure there are no other fraudulent claims filed using inmate information.
The fraud ring was facilitated by inmates using phones in the jail, along with iPads they have access to so they can communicate with friends and family. Those in state prison used smuggled phones to collaborate on the fraud, Gallagher said.
All involved were arrested over the weekend and are facing charges with criminal conspiracy. For those without a criminal record, they could face up to three years in jail. However, some are second or third strikers, who could see an additional 10 years in prison.
Those charged were: Zachary Lewis, 30; Jasonna Auzenne, 26; Tony Covington, 21; Miani Pon, 19, Shamesha Reese, 36; Jason Jones, 35, Ronnelle Navarez, 23; Khejon Nelson, 22; Luis Mariscal, 35; Lionel McCoy, 27; Freeman Owens, 35; Taisia Fauolo, 24; Emon Brown, 32; Marcel Chapman, 33; Jose Garcia, 34, Mike Kamko, 30; Rommel Navarez, 26; Quincy Norton, 46; Joseph Smith, 31; Edgar Vasquez, 19; and Reginald Sinegal, 37.
Some appeared in court yesterday and were charged.
Covington, when he was arrested in his San Joaquin County home, had a 40-pound bag of marijuana, $130,000, an automatic rifle and a handgun, Gallagher said.
Bail reduced from $150,000 to $250
Covington appeared in court yesterday and was released on $250 bail, Gallagher said. The judge who signed Covington's arrest warrant had initially set bail at $150,000.