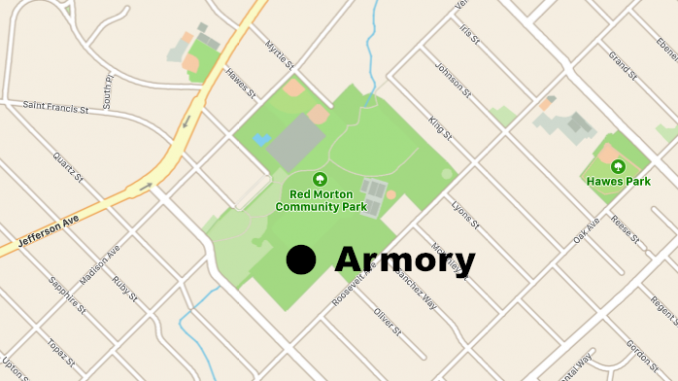 BY EMILY MIBACH
Daily Post Staff Writer
Redwood City Council met in closed session last night (May 18) to talk about acquiring two pieces of property.
The first is the armory building at Red Morton Park, with the address of 939 Valota Road. The armory building is owned by the state but has been used as a gym by the city for years.
The city met in closed session last night to discuss price and terms for purchase of property.
The council also met in closed session to discuss acquiring a few pieces of land between Canyon Lane and Garrett Park. The council discussed "terms for acquisition of property," according to the agenda.
When asked yesterday before the council meeting about the properties and any plans the city may have for them, city spokeswoman Jennifer Yamaguma said there was no additional information to share.
No announcements were made at last night's meeting regarding the properties.