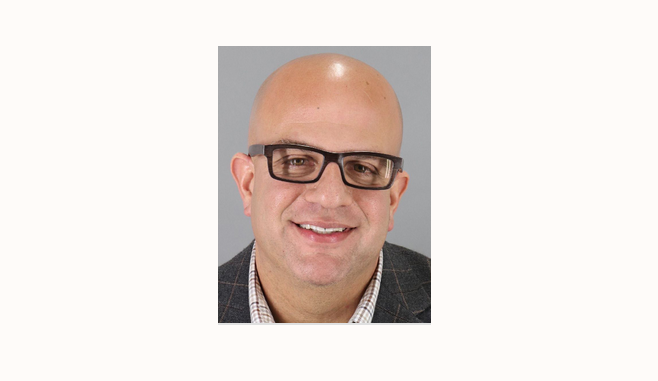 By the Daily Post staff
A number of Los Altos city employees were told not to say anything to the public or news media when Los Altos Planning Commission Chairman Alex Samek was arrested for DUI after the CHP stopped his Tesla in autopilot mode on Highway 101.
Samek, who goes on trial later this month, fell asleep behind the wheel as his car cruised down the freeway, according to the CHP.
After Samek's arrest, the city's community development director, Jon Biggs, sent out an email to his employees on Dec. 3 saying:
"Our Planning Commission chair, Alex Samek, was involved in an incident this past weekend. If you are approached by any member of the media or a member of the public asking you for information or a comment concerning the incident — please let them know you have no comment and all inquiries and requests for information should be referred to the City Manager's office."
The email explains why there was so little comment coming out of city hall after Samek's arrest on Nov. 30.
After Los Altos officials uniformly refused to comment on Samek's arrest, the Post filed a California Public Records Act request for all of the city hall emails about the case.
Some demand his firing
In addition to Biggs' instruction to employees to clam up, the city received some angry emails from the public.
"Please let me know why Alex Samek has not been removed as chairman of the Planning Commission," David Weiss asked in a Jan. 9 email to Mayor Lynette Lee Eng.
"He serves at the discretion of the council and is clearly not worthy and it is up to council to take action. Not only was he driving asleep and drunk, but he is so morally bankrupt that he has pleaded not guilty rather than admitting his guilt."
"If it were not for the great performance by the CHP, other innocent individuals would likely have been hurt because of his criminal behavior," Weiss wrote. "What does the council need to remove him from his position?"
Eng's response was, "Thank you. I greatly appreciate you taking the time to convey your thoughts on this matter."
On Jan. 13, Weiss emailed Eng again, saying he heard from Councilwoman Anita Enander, who told him that Samek would be discussed at a future council retreat. If Enander had communicated with Weiss via email, her email was not included in emails the city provided to the Post.
Weiss expressed surprise that the Samek case needed to be discussed at all. "Why does drunk driving and lying warrant discussion? Has everyone lowered their morals to Trump?" Weiss asked.
Another email from Laura Schuster to Biggs said, "A car is now considered a deadly weapon. Imagine if he had killed someone — perhaps one of your family members. I hope you all think about that."
If Biggs responded to Schuster's letter, it was not included in the documents the city provided to the Post.
Biggs also got an email from Peter van der Linden, who wanted his comments distributed to the Planning Commission members.
Van der Linden said the DUI arrest shows Samek "lacks basic civic responsibility, which is required for public confidence in the commission. Samek's disgraceful drunk driving put the lives of other road users and the police at risk. Samek must apologize and step down immediately."
No action taken
City Council discussed its procedures for disciplining or dismissing a commissioner on Feb. 12, but made no changes in its policy and didn't take any action against Samek.
Samek, a 45-year-old luxury hotel developer, is set to go on trial July 16 in San Mateo County Superior Court.