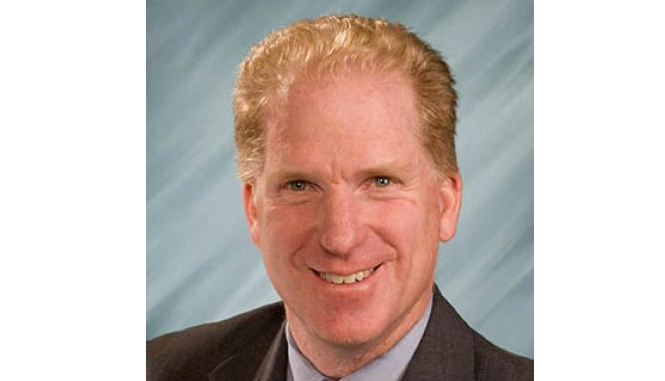 BY SARA TABIN
Daily Post Staff Writer
In the past year, Los Altos city employees and elected officials have been told not to speak to the media on certain subjects. Now City Manager Chris Jordan says he wants to make sure the city is controlling the news instead of the newspapers.
Council members discussed how they will keep the community engaged this year at their annual retreat on Wednesday.
Jordan said he will use press releases and social media to tell people about council decisions, bypassing the press.
"Instead of newspapers deciding what you did and why you did it, we decide what you did and why you did it," he said.
When the Post asked him to clarify what he meant be either newspapers or city workers "deciding" what council did, Jordan said he was clear in his statement.
Jordan also suggested letters to the editor could be a free way for the council to communicate their plans to the public.
Jordan has made news
Jordan was criticized over the past year for moving city council meetings from City Hall Council Chambers to the Los Altos Youth Center in April after Councilwoman Jeannie Bruins said the council chambers triggered her asthma. Residents complained that the Youth Center is hot and has bad acoustics and lacked the capacity for cable streaming for eight months. Jordan hired a $70,000 disability consultant who was not a lawyer and was fired by council for failing to give them any real solutions. The city has also been paying $5,000 a meeting to rent a stage and audio equipment.
It is still unclear what the problem with the council chambers is or how the city will fix it.
Residents of Los Altos have complained in recent weeks that the city hasn't responded to public records requests. Pat Marriott told the Post that one of her requests from October never got a response even though cities are supposed to respond in 10 days.
City Council members said Wednesday that they want more documents posted online to speed up the records request process.
City seeking a $145,832 press officer
The city started searching in December for a a Public Information Officer, or PIO, to speak for the city government at a salary up to $145,832 a year.
The bid to hire a media relations official for the city manager's office comes after city workers and elected officials have repeatedly been told not to talk to the media.
Last December, Community Development Manager Jon Biggs sent an email to his employees telling them that they shouldn't say anything to the public or press about the DUI arrest of Planning Commission Chairman Alex Samek, who was stopped by the CHP after his Tesla traveled down Highway 101 in autopilot while he was passed out.
Rachel Shaw, a consultant hired by the city to help sort out disability issues involving council members, sent a memo to council members instructing them not to talk to the press.
The memo states that free speech does not include disclosing private information about someone else's "protected class," including disability. Releasing such information could bring fines of $1,000 or $2,500, she claimed in the memo.
Current and previous elected officials have criticized the Post's coverage of Jordan after the newspaper reported that he was paid $141,652 to leave his previous job in Oregon.
In September, a group of former mayors accused council members of airing their problems with each other and Jordan in the press and told the council members that they should keep their complaints private.