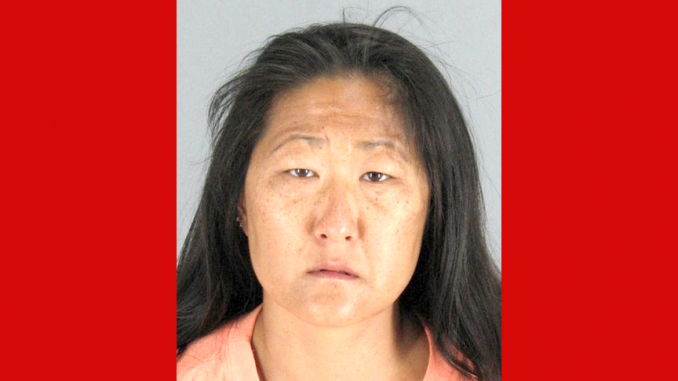 BY ALLISON LEVITSKY
Daily Post Staff Writer
A Burlingame woman was found guilty yesterday (June 7) of voluntary manslaughter for stabbing her partner in the heart with a kitchen knife, according to San Mateo County prosecutors.
The jury found Mia Eun-Kyung-Kim Smith, 38, innocent of second-degree murder. The lesser charge of voluntary manslaughter carries a three- to 11-year prison sentence.
Smith stabbed Edward Allison Sr., 53, twice on July 22, 2017 at their home on the 100 block of Myrtle Road. She stabbed Allison while Allison's son had gone out for a walk.
Smith tried to cover up the killing when Allison's son returned and found his father on the floor in a hallway.
Chief Deputy District Attorney Al Serrato said that a voluntary manslaughter conviction either implies a killing in the heat of passion, such as upon discovering that one's spouse is cheating, or in "imperfect self-defense," usually when a mental condition causes a person to honestly but unreasonably believe they need to defend themselves with deadly force.
The defense argued that mental illness caused Smith to react impulsively to stimuli. She testified that Allison was shaking her and verbally assaulting her in the kitchen at the time of the attack.
Smith claimed that she didn't remember killing Allison, which can be a symptom of trauma, according to a defense witness.
Prosecutors argued unsuccessfully that Smith's attempt to cover up the killing was "reflective of someone who's intending to kill," Serrato said.