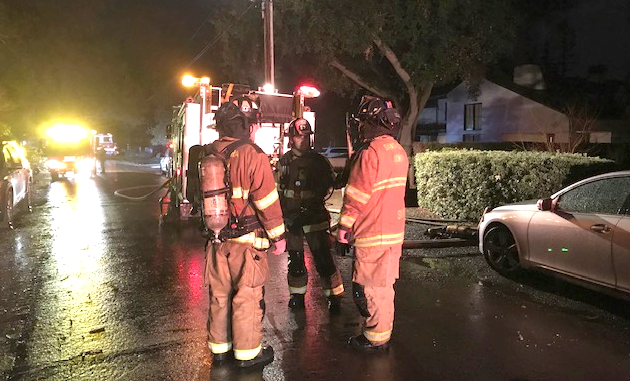 Fire officials are investigating the cause of a fire that damaged the upper portion of a home in Los Altos early this morning (Jan. 21).
The blaze was first reported at the residence located at 447 Van Buren St. by a neighbor at 11:43 p.m. Sunday, Santa Clara County fire spokeswoman Luisa Rapport said. Fire crews arrived on scene and saw smoke and fire coming out of the roof of the home. Response was escalated to two alarms as firefighters battled the blaze.
Rapport said the fire was under control at 12:14 a.m. today.
She said approximately 25% of the home — mostly the second floor and attic — was damaged. A dollar amount of damage wasn't provided.
Three residents of the home were displaced, but weren't home at the time of the fire, according to Rapport. The cause is under investigation.
— Bay City News